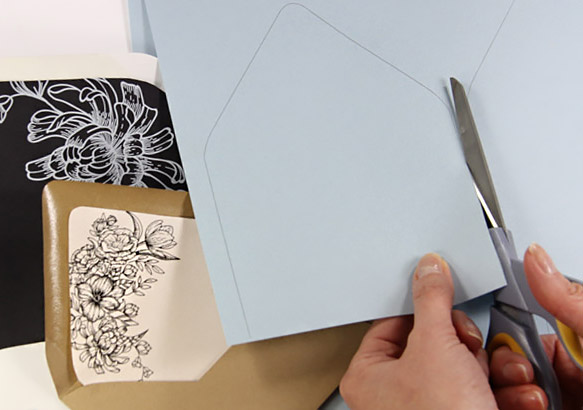 Custom Lined Euro Flaps in 5 Steps
In this post, you'll find all you need to custom line your own euro flap envelopes. Just download the outlines, print them on 8 1/2 x 11 text paper, cut, and adhere – no tracing necessary!
Start by choosing your choice of:
*Please note, liner templates are designed to be paired with LCI brand euro flap envelopes and may not fit envelopes purchased elsewhere.
then let's get started, by following the steps below.
1. Download the Templates
Begin by downloading the Euro Flap Liner Templates
It is a zip folder with three 8 1/2 x 11 PDF files:
1-up A7 euro liner outline (pairs with A7* euro flaps)
2-up A2 euro liner outlines (pairs with A2* euro flap)
3-up A1 euro liner outlines (pairs with A1* euro flap)
2. Add a Design if You Wish
You may use the outlines as is, or you may choose to make custom liners by adding text or a graphic before printing.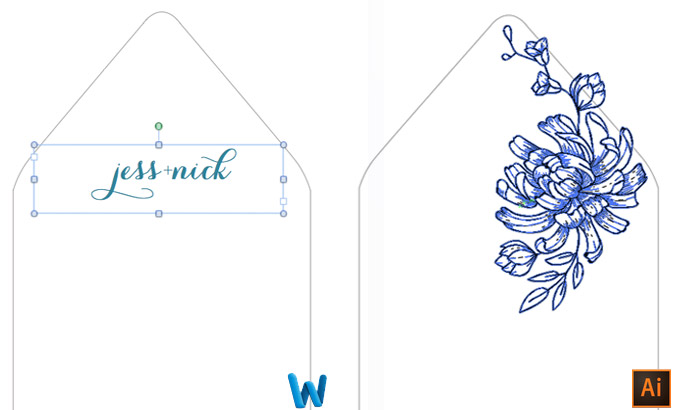 To do this, place the PDF into your favorite word processing or page layout program, then add text boxes and/or graphics above it.
Be sure to place the PDF at 100% or it will not print at the correct size for your envelope.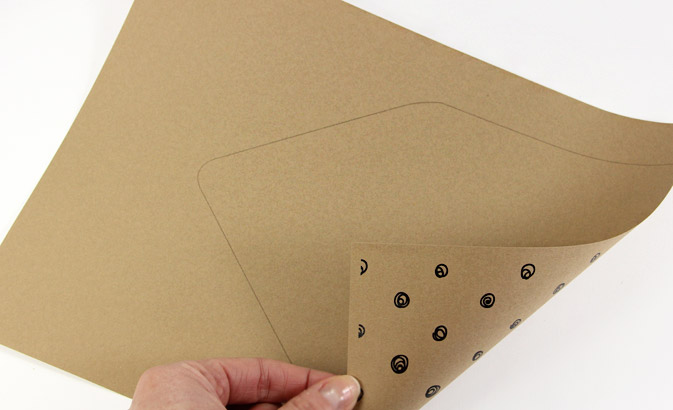 3. Print on 8 1/2 x 11 Paper
Print the outlines on plain or patterned 8 1/2 x 11 text paper.
Outlines will print in light gray, but you may prefer to print them on the back so there are no lines present on your liners.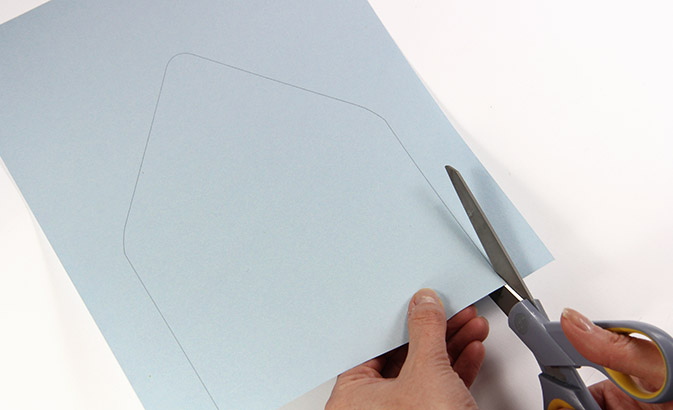 4. Cut along the Outlines
Carefully cut along three sides of the outlines (the bottom is done for you) to yield liners.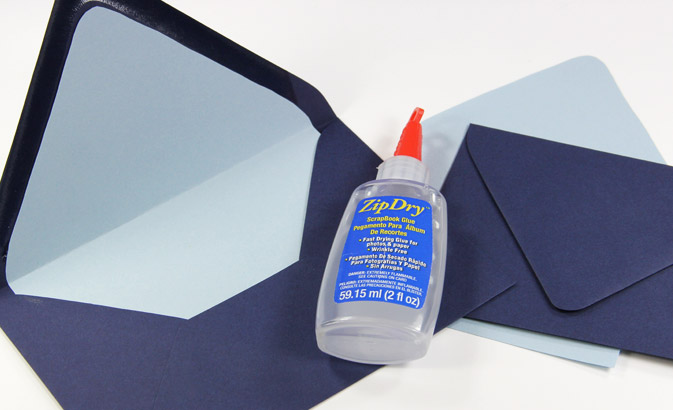 5. Adhere
Adhere liners in three steps:
1. Place liner in envelope
2. Glue the outer edge of the top of the liner and press into place
3. Fold (and adjust if necessary)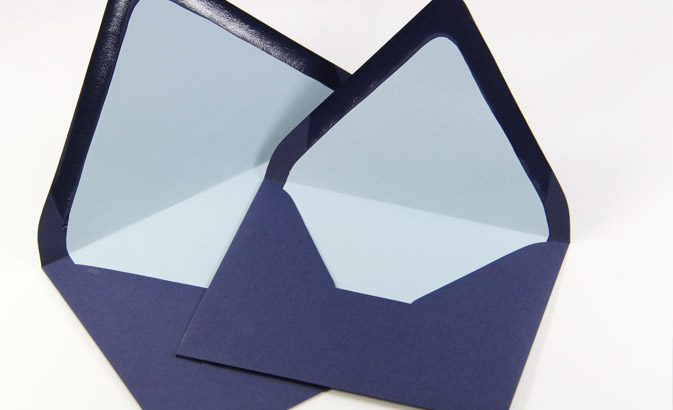 Finished!
Check out some more euro liner inspiration below!