What's the Difference Between all those Envelope Flaps, Formats & Finishes?
At LCI, we offer envelopes in a big variety of flaps, formats and finishes. Combined with dozens of sizes and hundreds of colors, our selection can be pretty overwhelming (we understand).
Below, check out the difference between all these flaps, formats and finishes. If you have questions, please get in touch. We want you to love your invitation envelopes and are happy to help!
Order Addressed & Printed Envelopes
---
Envelope Flaps & Formats
---
Envelope Finishes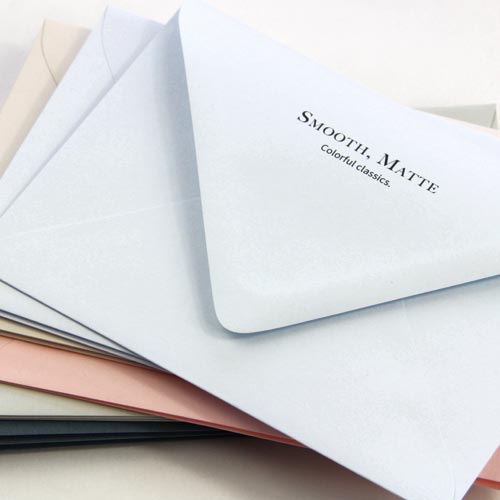 Smooth, Matte Envelopes
These envelopes are uncoated, untextured, clean and classic. You'll find smooth, matte envelopes in every color of the rainbow and in a variety of flaps to suit your taste.
---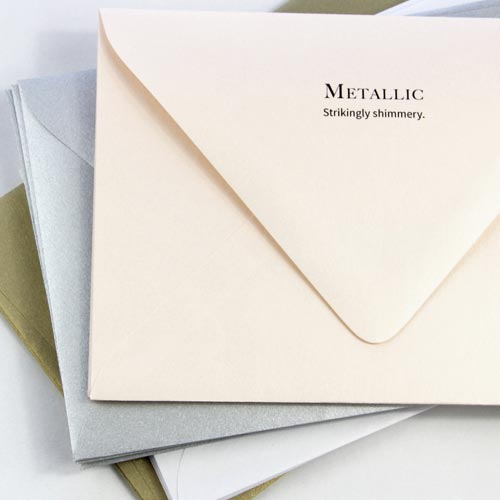 Metallic Envelopes
With eye catching sheen and subtle sparkle, metallic envelopes are a popular choice for wedding, party and holiday envelopes. Paper is coated on both sides for glamour inside and out. Choose from straight and European flaps.
---
Cotton Envelopes
So soft, so chic, these envelopes are made with 100% cotton making them alluring to the eye and touch. Cotton envelopes are offered in a stylish European flap and light, neutral color palette.
---
Linen Envelopes
There's nothing like the timeless texture of linen. Featuring a subtle woven, or cloth like finish, linen offers just enough texture and that je ne sais quoi. Available in classic white, cream and black and in a straight flap.
---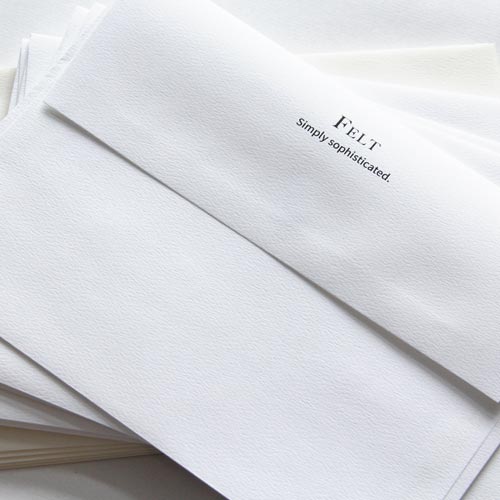 Felt Envelopes
Felt envelopes offer simple, understated elegance with a soft texture and timeless white and cream color palette. Envelopes are available with a straight flap.
---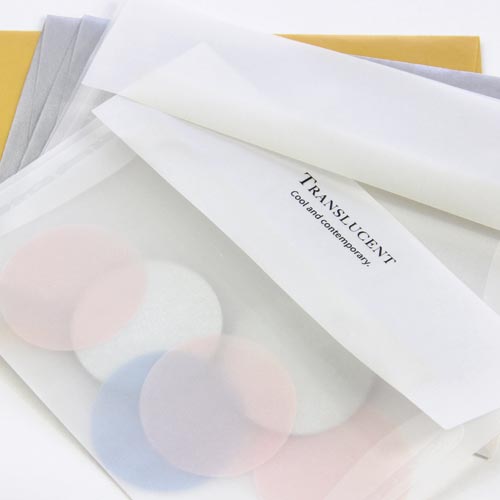 Translucent Envelopes
Cool, modern and intriguing, translucent vellum envelopes are slightly see-through. Choose from classic white translucent and metallic translucents with an iridescent sheen.