Good News – Double Envelopes Won't Necessarily Require Extra Postage!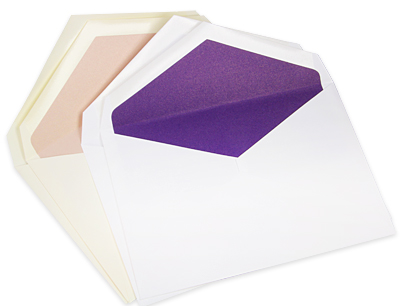 It Depends on Size, Shape, and Weight
Using double envelopes does not necessarily mean you will automatically need additional postage.
However, the United States Postal Service uses standard shape, size, and weight parameters to determine whether an envelope will require additional postage. Essentially, if the dimensions or weight of your invitation ensembles fall outside of these parameters, then they will cost more to mail.
When Double Envelopes Will Require Additional Postage
If they are square: Double square wedding envelopes will automatically require additional postage, as the USPS considers square mail to be an "unusual shape" that falls outside of the standard parameters.
If they weigh over one ounce: Mail that weighs one ounce or less does not require additional postage, but mail that weighs over one ounce will.
Additional Inserts Typically Push Your Invites Over 1 Ounce Regardless of Double Envelopes
If your invitation ensemble consists of rectangular double envelopes and just one invitation card, it will most likely weigh under one ounce, and will need just one stamp. However, adding response items and additional insert cards to your ensemble typically brings the weight over one ounce. The additional postage cost for this will vary with exact weight.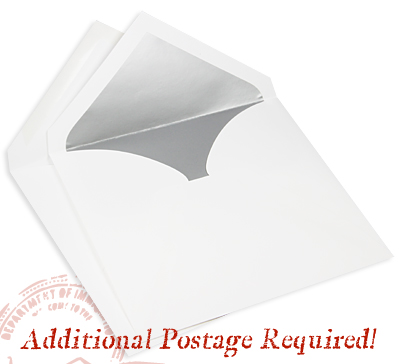 Bring a Finished Piece to the Post Office to be Sure!
In all cases, we recommend bringing a finished invitation ensemble to your local post office prior to mailing. This way, you can be sure your wedding envelopes have the correct amount of postage, and will not be marked with an unattractive "Return to Sender" stamp.
We also recommend asking your local post office to hand cancel your invitations to protect them from some mailing rigors.
Other Helpful Invitation Mailing Articles