We Supply the Paper, Templates & Instructions, You Supply the Creativity!
The modern wedding programs below were inspired by an oh so enticing, oh so chic blue and orange inspiration board on the Flowers by Cina Blog. Since we are still in love with the orange wedding trend around here, and since we recently started carrying some pretty awesome royal blue and orange metallic papers, we thought it was the perfect opportunity to try them out!
After recreating the design from the inspiration board, we loved the final product, and we couldn't wait to share! We want to make it easy for you to recreate this design too, so in this post, we tell you all the materials we used, give you step by step assembly instructions, and even provide print templates. But don't feel restricted by blue and orange! We have a full spectrum of fun and bright colors so you can make programs to complement your own wedding color scheme. Let's get started!
Here's What You'll Need:
8 1/2 x 11 card stock for program backers – We used Curious Metallics Mandarin & Blueprint
8 1/2 x 11 text paper for program layers – Curious Metallics Ice Silver shown here
Hole punch
Paper cutter of choice
Bone folder or preferred scoring tool
---
1. Cut Backers (4 1/4 x 11) & Printable Layers (4 x 9 1/8)
Using your favorite paper trimmer (we like rotary), cut your program backers from card stock and your printable layers from text weight:
4 1/4 x 11 Backers – that's two to a sheet, just cut right down the middle
4 x 9 1/8 Printable Layers – also two to a sheet*
*We've included four layers in this program (cover, wedding party, ceremony details, and thank you page), but you can include as many as you need.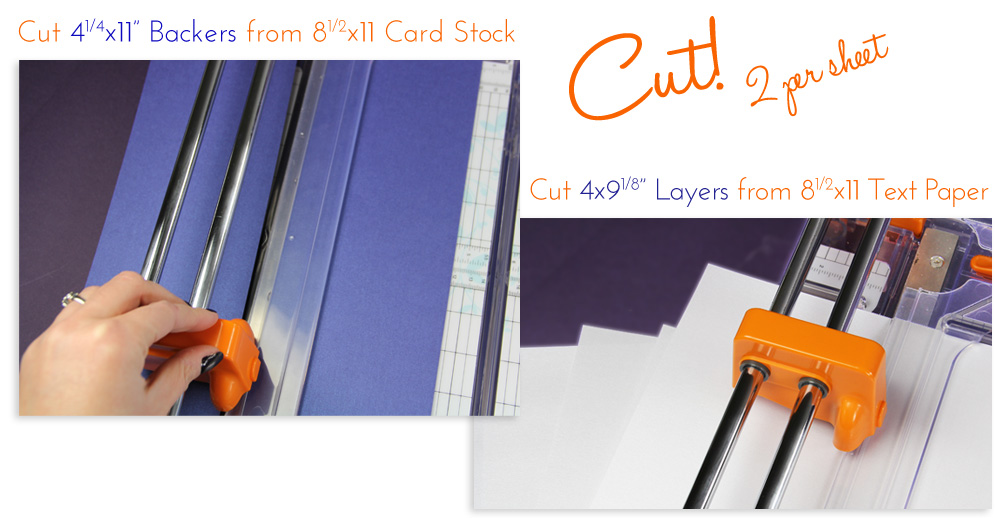 ---
2. Score Backers at 1 1/2 Inches
Using your bone folder or preferred scoring tool (we use a scoring board here), score your program backers at 1 1/2 inches.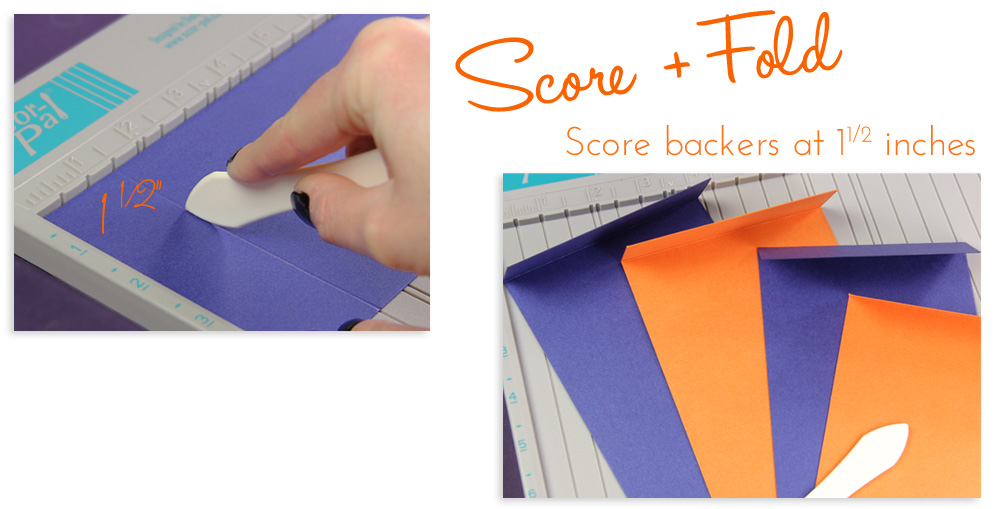 ---
Next, download the zip file of program print templates by clicking the link above, and customize for your wedding by changing fonts, colors, and information.
The zip file includes four 4 x 9 1/8 Microsoft Word templates with sample wording in standard font.
What font is that?
The fonts shown on the sample program are as follows (just look them up by name to download for free!):
Initial (L): Backspacer Tribute to Pearl Jam
Plain Text (Allie + Mike): Josefin Sans
Handwritten Text Headings (The Ceremony): Halo Handletter

---
4. Print Layers
Once your program layers are good to go, print them all out!
Need help printing custom sized documents?
Then check out this instructional video on printing custom sized invitations at home – it's very helpful!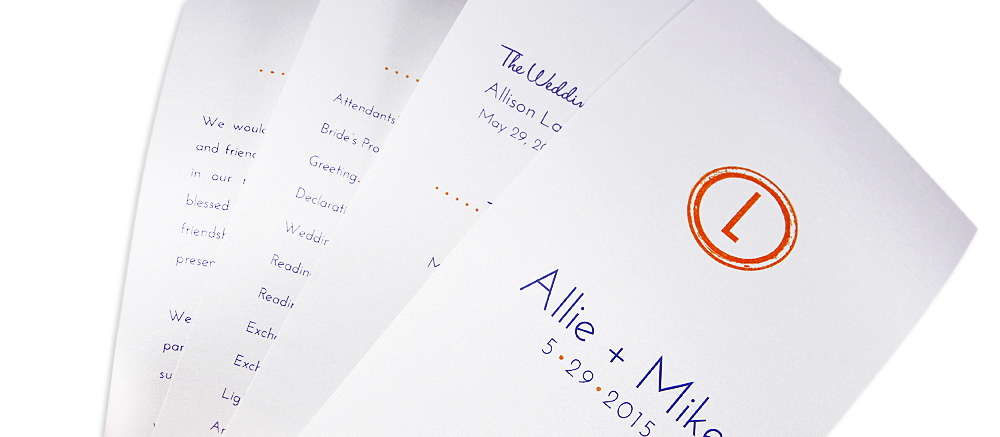 ---
5. Punch Holes for Ribbon & Tie
Align your text weight layers, center them beneath the fold of your program backer, and punch two holes for ribbon. You can measure for equal distance or eyeball.
Note: You will need a very sharp hole punch or paper drill to do this, as you are punching through several layers of paper.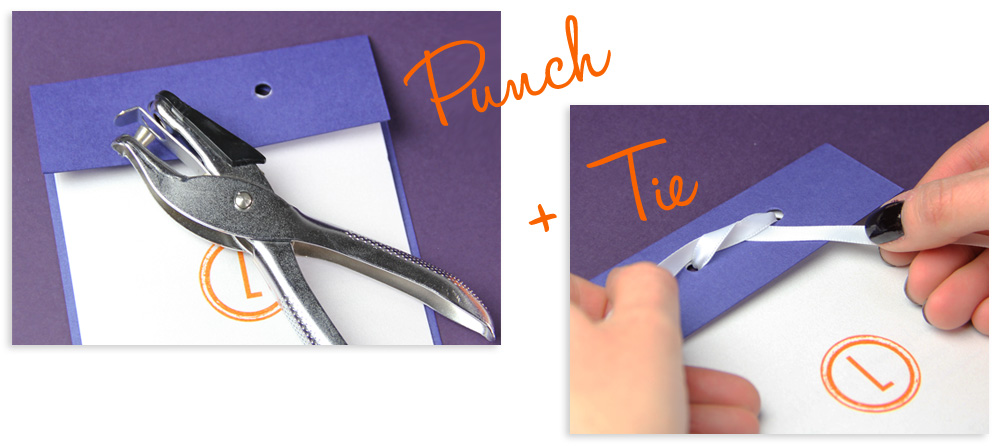 Finally, thread ribbon, twine, string – whatever you chose – through the two holes, tie into a knot or bow, and you're done!