---
Please enable JavaScript to see the video
Sharp Blades for Crisp Cuts on Vellum Paper
Cutting translucent vellum paper for your next card, invitation or papercraft creation? Don't worry – getting a crisp, clean, professional cut on these lightweight sheets is easy so long as you use the right tool – a very sharp blade.
Whether a rotary, guillotine, or even an exact-o knife, so long as that blade is sharp, your cuts will be too.
Below we test our 29lb Clear Glama vellum with three different cutting tools. Check out the results!
---
Vellum Cut with Sharp Rotary Blade – Great!
Here we use a rotary trimmer with a nice, sharp blade and got a crisp, clean straight cut on vellum.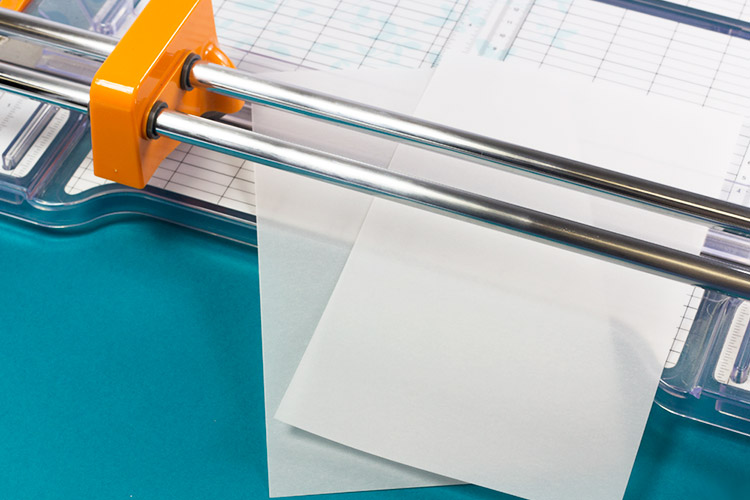 ---
Vellum Cut with Dull Paper Trimmer – Gross.
Next, we cut the same vellum with an old paper trimmer with a dull blade. As you can see, results are not so hot. Look at those jagged and crooked edges!
---
Sharp Exact-o and Straight Edge – Sharp.
Finally, we test cut vellum using a brand new exact-o blade and metal ruler and got sharp, clean edges. The moral of the story, whatever tool you use, make sure it's sharp!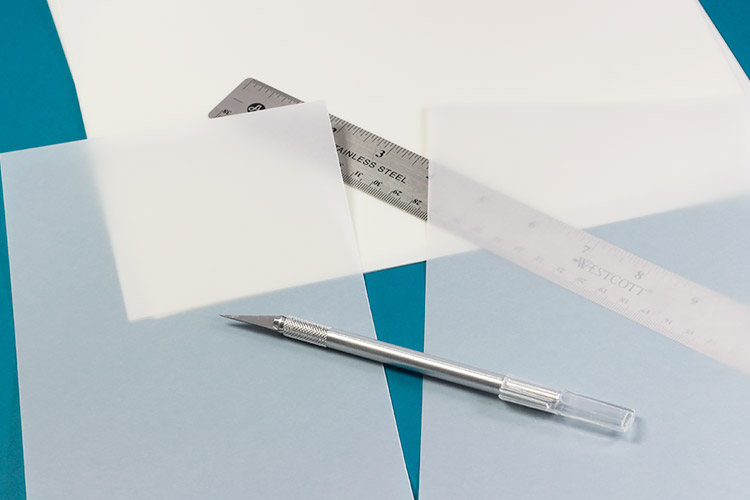 ---
More Vellum Tips
Work with vellum paper often? You may also be interested in these articles: