Luxe Cotton & Fancy Fonts for Elegant Wedding Envelopes
Pure cotton for luxurious softness, an Old World flap for distinguished style, timeless colors for sophistication. Yes, our cotton envelopes make lovely wedding envelopes in and of themselves, but throw some fancy fonts in, and they're the picture of elegance.
Below, we showcase four of our favorite font combinations printed on cotton. Pretty nice huh?
Order cotton envelopes blank or printed
---
Wedding White (top) & New Grey Envelopes Printed with Custom Design Back Flap
Fonts Burgues Script and Quattrocento Sans (all caps)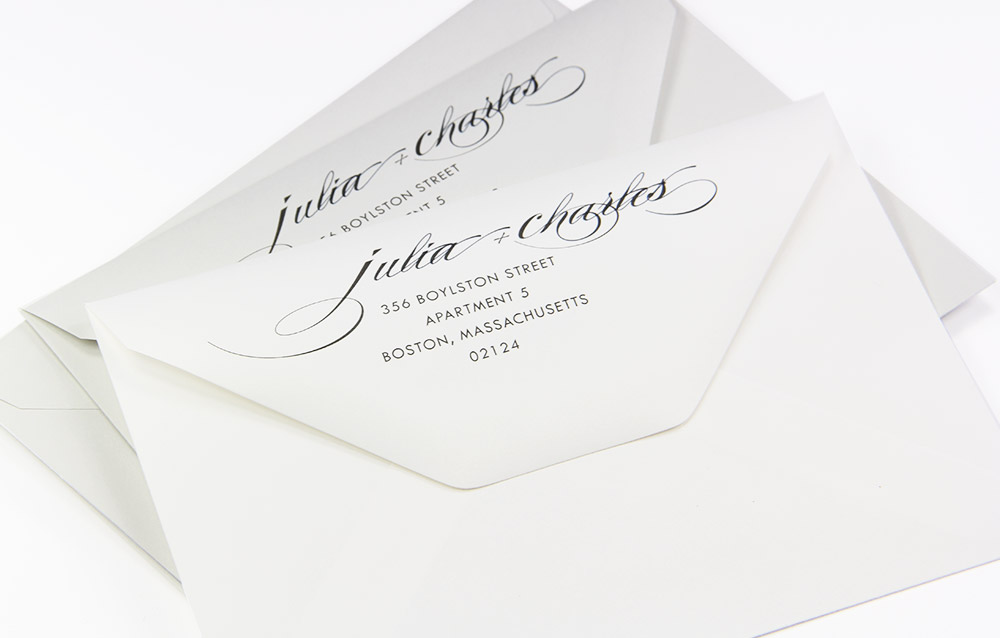 New Grey Envelopes Printed with Custom Design Reply Address
Fonts Trajan Pro and Bickham Script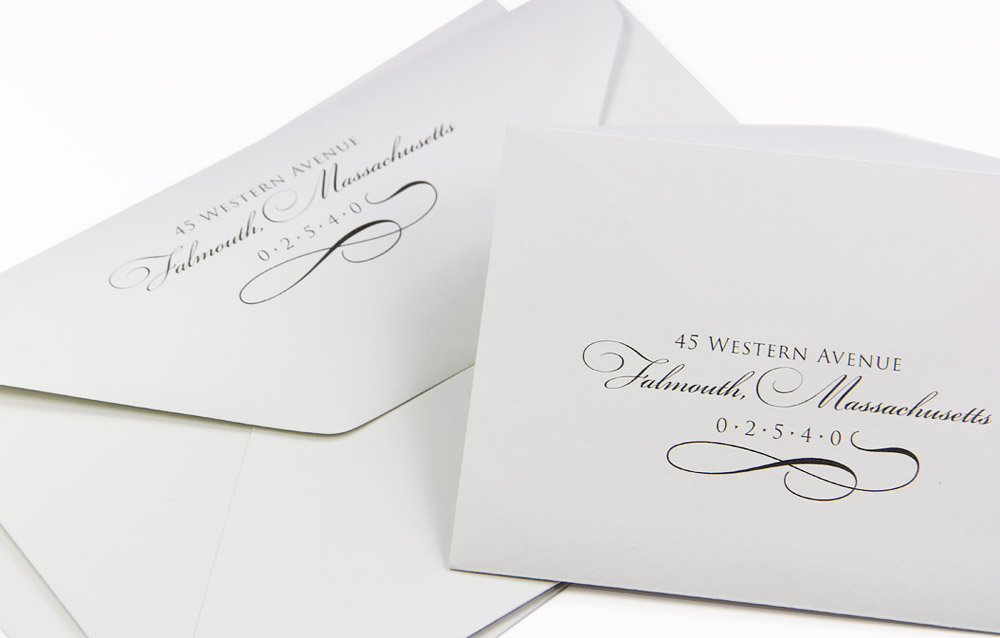 A2 New Grey Printed with Custom Design Reply Address
Fonts Bickham Script Fancy and Minion Pro (all caps)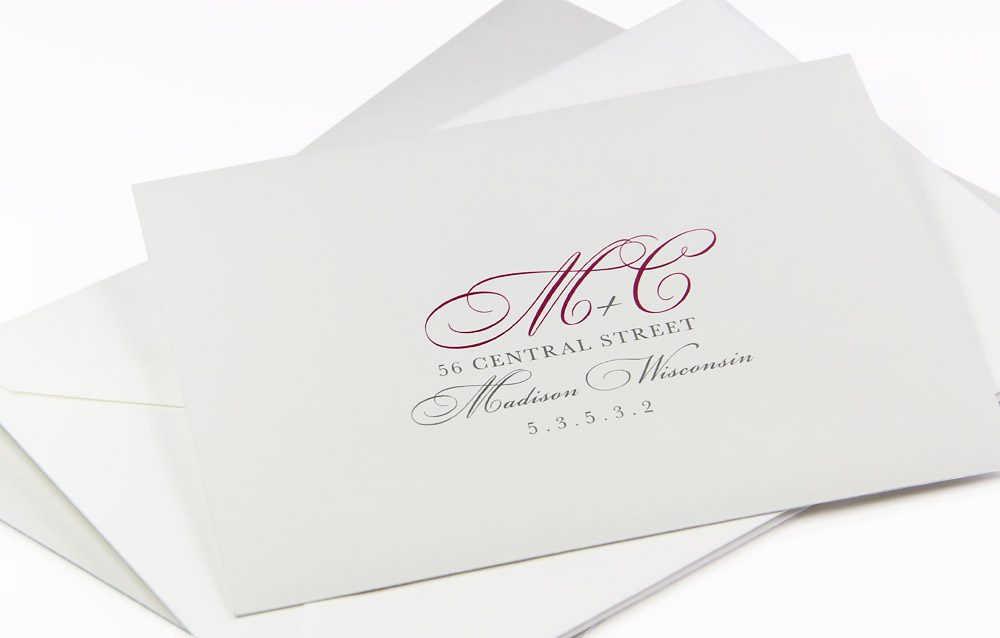 A7 Cotton Wedding White Printed with Faux Calligraphy
Font Lavanderia