Find The Best Printer for Printing Cotton Paper at Home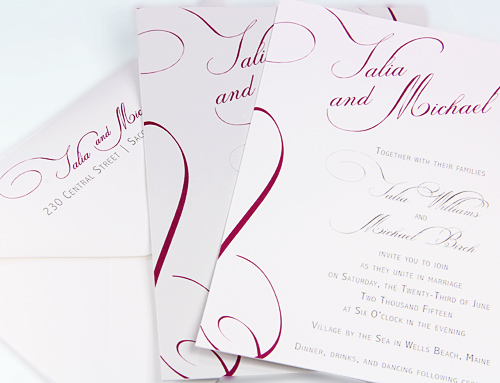 Made of pure cotton and with a soft, porous finish, LCI Cotton paper prints letterpress like a dream; but who ever said this irresistibly soft cottony finish is reserved for letterpress printing? It certainly is not, and for all you do it yourselfers out there who want to print your creative design on luxurious cotton paper at home, this post is for you!
So which home printing technology is best for printing cotton paper? To find out, we put two ink jet printers* and two laser printers** to the test on our 111lb/300gsm cotton card stock. For good measure, we tested both Wedding White and New Grey colors, and a 74lb text weight envelope as well.
* Ink Jets — Canon Pixma iX7000 & Epson R1900
** Lasers — HP4015 black & white & High end digital color laser
Important Note! Do NOT Try to Print 222lb/600gsm at Home!
Do not, do not, do not, try to run 222lb/600gsm cotton card stock through your home printer! It is about as thick as a cardboard box and not only will it get stuck, it will likely bust a print head or roller or two. Our home print tests are applicable to 74lb text and 111lb cover only!
Now, onto the results!
---
The Ink Jets – Great Results!
Though every so slightly different, both the Canon and Epson large format ink jets we tested on cotton paper yielded favorable results overall:
Saturated print
Solid coverage
Sharp text/graphics (Canon just a bit sharper)
Fast (almost instant) drying time
Minimal bleeding/ink running (Canon bleeding a bit less than Epson)
Ink jets work by spraying wet ink onto the paper, and in some cases, this can cause ink to bleed along the paper fibers, slow drying time, smudging, and smearing. It seems the highly absorbent, highly porous cotton surface minimized these issues, both ink jets providing a nice result. The only minor difference we found between the two was that the Epson bled a bit more than the Canon, seen along the purple lettering when you look closely at the prints:
Canon Pixma iX7000 – Sharp, Very Little Bleeding, Great!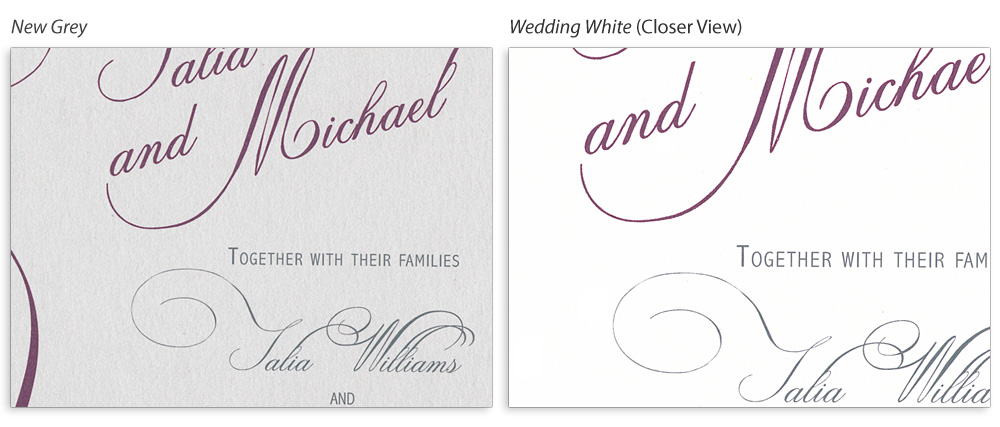 Epson R1900 – A Little More Bleeding, But Still Great!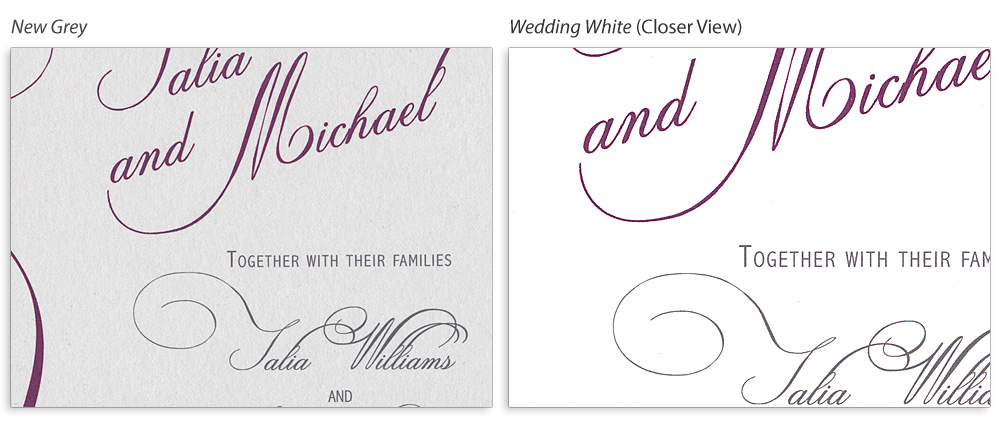 ---
The Lasers – Mixed Results
Laser printers work by fusing dry toner to paper using heat. Provided the paper is not too textured (toner can not get into grooves of textured paper giving a spotty result) or too heavy for a printer to handle (toner can not be fused properly if paper is too thick and heavy), lasers provide super sharp, smudge proof prints – much sharper than those of an ink jet.
In our testing, we got two very different results with the two different lasers:
HP4015 Black and White – Paper too Thick – Flaky Toner!
This office grade black and white laser was unable to handle the heavy weight and toothy, absorbent finish of 111lb cotton card stock, as seen by its inability to fuse the toner to the paper. The result was a flaky mess!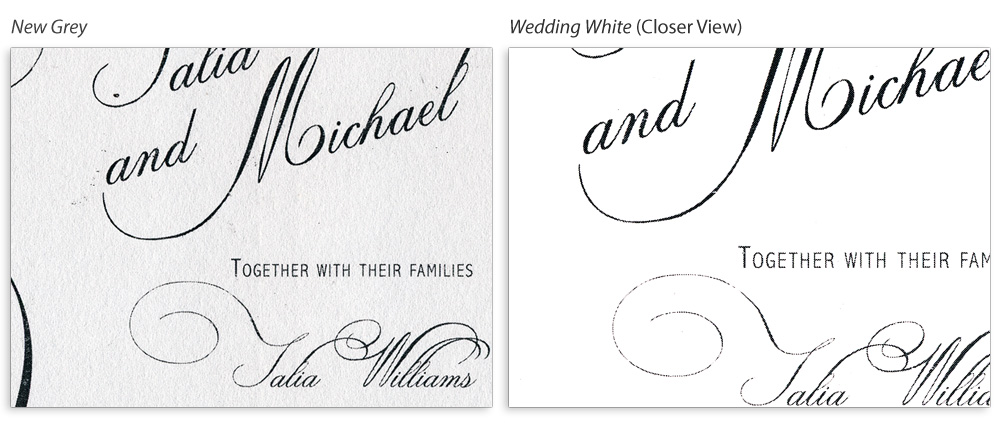 High End Digital Color Laser – Pretty Decent!
When testing cotton card stock on a professional grade, high end color laser, results were pretty good! Toner was fused and printing was sharp and saturated. However, when you get in close, you can see that due to the slight texture of this paper, there are very small holes in coverage in some places (W of Williams, for example) where the toner just couldn't get in.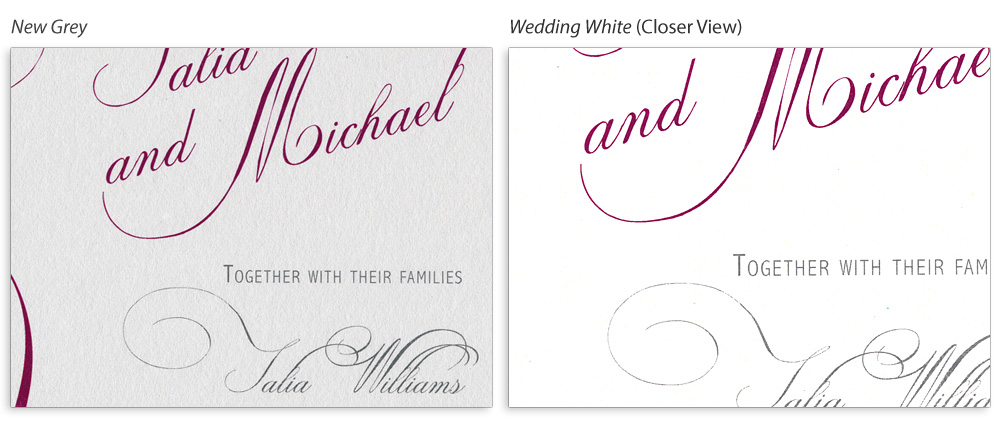 The Conclusion
From our laser/ink jet print tests of 111lb cover and 74lb text weight paper, we conclude the following:
Ink Jets – Thumbs Up!
Ink jets perform well on cotton card stock and text paper, producing prints that have full, even coverage, little bleeding, and quick drying time. In our tests, it seems ink jet bleeds a little more on text paper than on cover weight.
Note about cover weight: Please note that 111lb card stock is quite thick, and some home printers may not perform well with it. We recommend checking your print manual as well as testing to be sure that your ink jet performs well with this paper.
Both lasers did quite well with 74lb text weight cotton paper, producing even coverage and nice results overall.
In testing the cover weight, we got spotty (literally) results. The office grade HP was unable to evenly place and fuse toner to this heavy, toothy stock, and while the professional grade color laser produced nice results on this sheet, it is just that – a high end, professional, non-consumer grade printer. Most home and standard office laser printers will not be able to acceptably print this stock.