Adding to the Colorful & Cohesive Product Line… A7.5 Euro Flaps!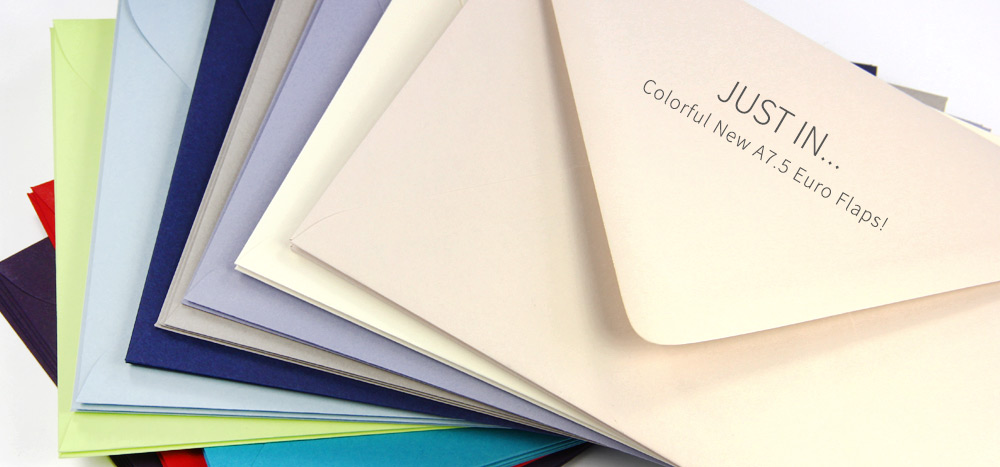 For your design and shopping convenience, we have been working on creating a chic, cohesive product line using the Gmund Color System – a luxury paper system of 48 colors designed to complement, mix, and match across the board. The newest addition to the line is dozens of colorful new A7.5 (5 1/2 x 7 1/2) Euro flap envelopes.
Check them out below, and stay tuned because more products are being added to the new line monthly!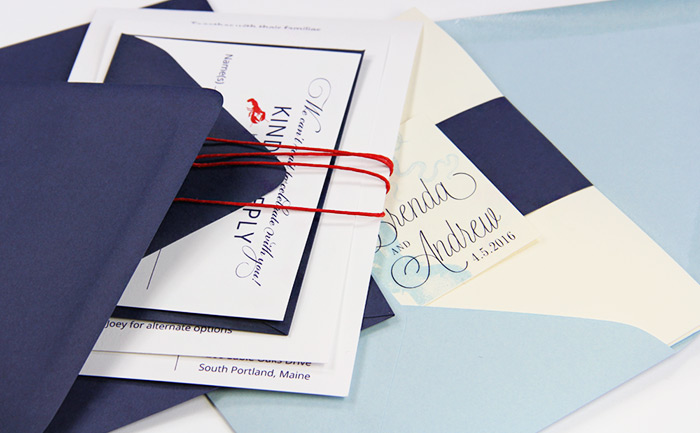 Perfect for Bulky A7 Invites
Measuring 5 1/2 x 7 1/2 inches, A7.5 envelopes are perfect for those bulky 5 x 7, A7 invitation ensembles. You know, pockets stuffed with cards, suites wrapped in twine or string, invites decorated with bands, buckles, embellishments – you get the picture.
That extra 1/4 inch over a standard A7 envelope comes in handy when it comes time to seal!
Midnight Blue (left) and Placid Blue (right) shown here.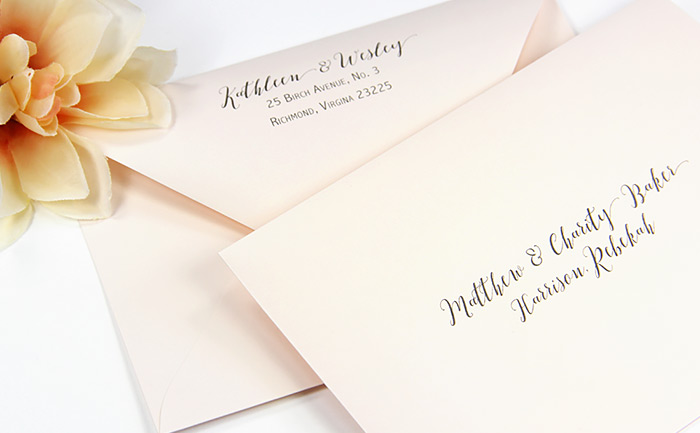 Or as an A7 Outer Envelope
Use them as your mailing envelope or pair them with our standard A7 envelopes for double wedding envelope set.
A7/A7.5 Powder Pink shown here.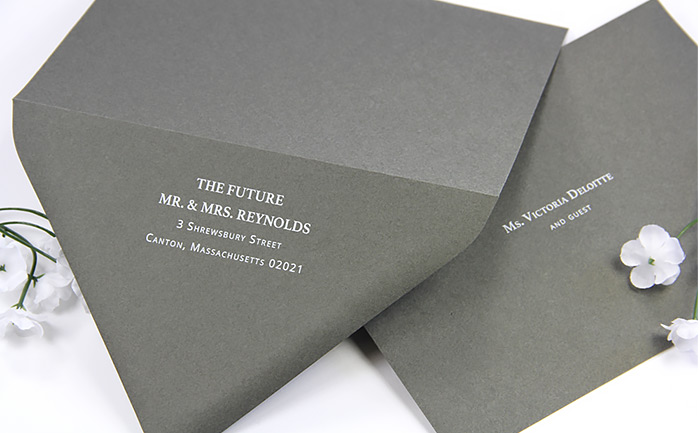 Shown right, a double set made with A7/A7.5 Slate Gray printed in white.
Blank or Printed
As with all of our envelopes, professional printing services are available on new A7.5 envelopes. Use our fonts, or upload your own custom design.
Envelopes shown are Chardonnay (left) and Ebony (right).