Nothing is more glamorous or elegant than letterpress print on thick black stocks. That's why we came up with the Black Letterpress Sample Program, specifically for our letterpress customers.
The Mission: Find Out Which Black Papers Letterpress The Best
To inform our letterpress customers about our selection of black letterpress papers.
To discover which black papers letterpress printers prefer, and get their feedback on specific finishes, textures, and print colors.
The Plan: Ask Letterpress Printers To Sample The Best Black Papers from LCI Paper
We sent samples of Gmund Matt, Felt, and Metallic paper in shades of black to a variety of letterpress printers, so they would get a chance to experience how the unique textures and colors take an impression. The Black Lettepress Sample Package includes a luxurious selection of fine stationery, including Gmund Matt, Gmund Felt, and Gmund Metallic papers in several shades of black.
The Results: Which Black Papers Did Letterpress Printers Prefer & Why
Thanks to the enthusiastic participation of so many printers, we are receiving printed letterpress samples on a regular basis! Read on to see which black papers our customers preferred and why.
---
1. Gmund Matt Colors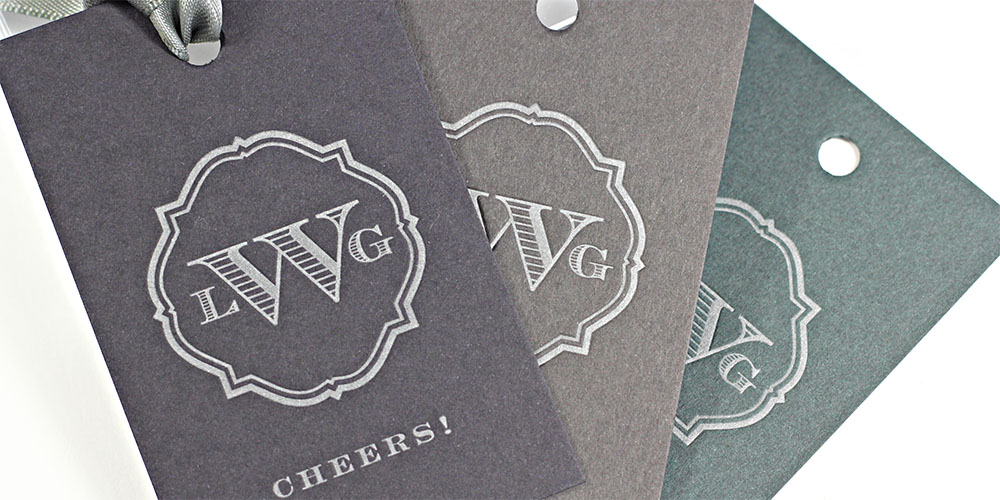 Letterpressed monogram gift tags on Gmund Matt paper by Missive
Gmund Matt proved to be the favorite among letterpress printers! Many reported that this matte paper had the perfect texture and thickness to make an ample impression, and the darker shades created more contrast with the ink.
"This was a nice stock all around. The thickness was ample
enough to allow for a noticeable impression and the smooth
finish allowed for even, crisp ink coverage. The Ebony was
our overall favorite–it's a very deep, rich black and had the
most contrast with the silver ink." — Missive
---
2. Gmund Felt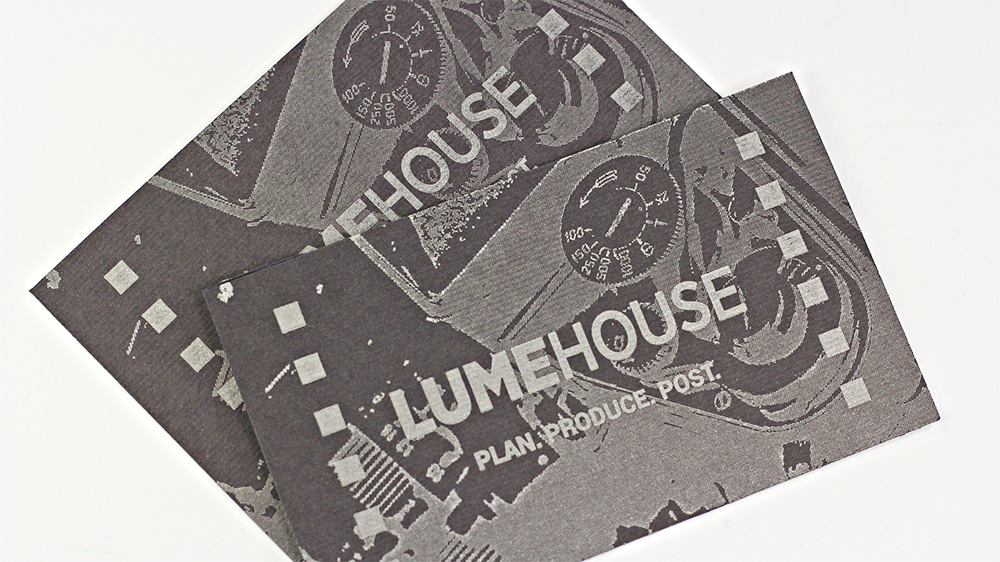 Della Carta letterpress samples of Gmund Felt in Licorice Black
Printers liked the unique shades and pleasing texture of Gmund Felt. Some had outstanding results printing on Felt with metallic inks.
"The Felt sheets also took the ink very well, and I thought their texture made the print look especially crisp. Again, while both types were easy to work with, the ebony version was the winner aesthetically in my opinion." — Boxcar Press
---
3. Gmund Metallic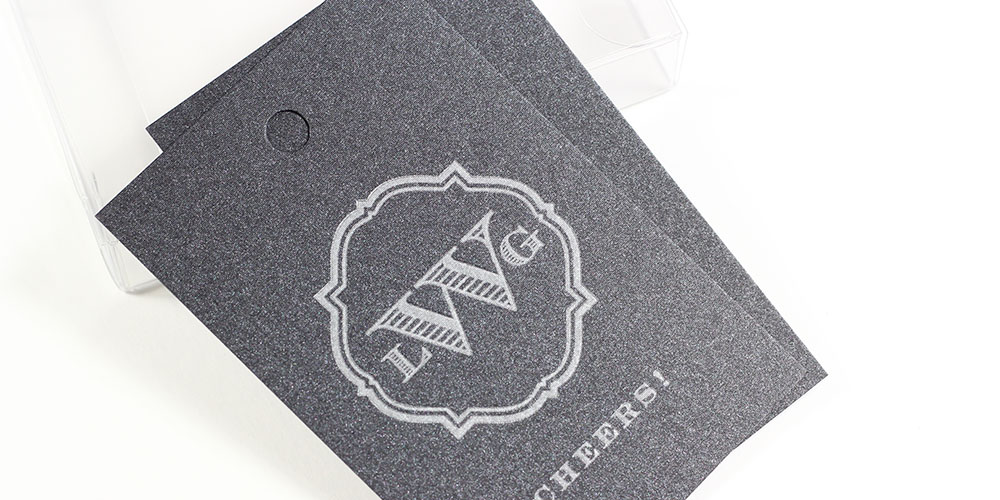 Black letterpress monogram gift tags on Gmund Metallic paper by Missive.
Printers had mixed results with Gmund Metallic. Most prefer matte finish papers since they generally accept an impression better. Some reported that it was difficult to make a good impression, but others found the metallic paper handled very well.
"The metallic sheets are something we generally don't print on much, but these handled great. We generally print on matte finish papers as they tend to accept an impression better. The metallic did well, though! We didn't need to use an oxidizing ink and didn't need any special treatment." – Angel Bomb
"This one was a little more troublesome thanks to the plastic surface texture. The ink couldn't absorb at all so the letters are a little blurry around the edges." – Boxcar Press
---
Letterpress Printer Profiles
We're grateful to be receiving printed letterpress samples from so many printers. Below is a list of printers who have sent us samples. If you're interested in getting samples from us and being featured on our blog, don't hesitate to get in touch!
Angel Bomb
Wildes of Port Press
Typothecary Letterpress & Design Studio
Littoral Press
Highway Press
Missive
Boxcar Press
Paisley Dog Press
Della Carta Studio