Favorite Petallics Gone Missing? Don't Fret. Just Sub.
Yes it's true. We are discontinuing Aspire Petallics paper. Though it is a lovely collection of metallic paper, it is also one that overlaps our Stardream, Curious, and Gmund Colors Metallic collections. So, in the interest of simplifying, decluttering and making room on our warehouse shelves for fresh new products, we are saying goodbye.
If you are hooked on a certain Petallics paper, don't fret. We offer substitutions that are similar, if not nearly identical and have listed them all below. Take a look, order a sample, breathe easy.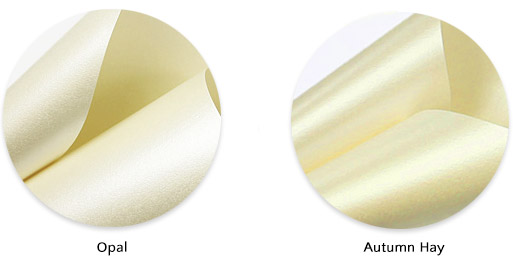 Opal for Autumn Hay
Stardream Opal is the closest match to Aspire Petallics Autumn Hay in color and finish. Though Opal is slightly less yellow than Autumn Hay, customers have been happy with this substitution.
Curious Metallics White Gold is also close in color to Autumn Hay, though with a slightly different finish (more porous, slightly rougher).
Like Autumn Hay, Opal and White Gold are offered in light text and heavy cover weights.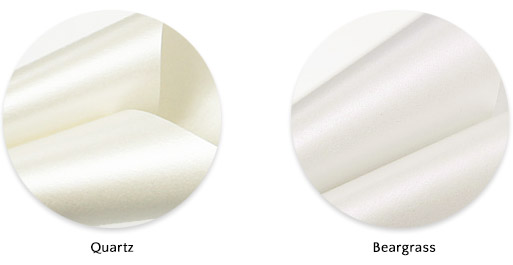 Quartz for Beargrass
Both soft white metallics, Stardream Quartz and Petallics Beargrass are quite close in color, finish and available weights.
The slight difference is the subtle tint of yellow in Quartz and the subtle tint of pink in Beargrass.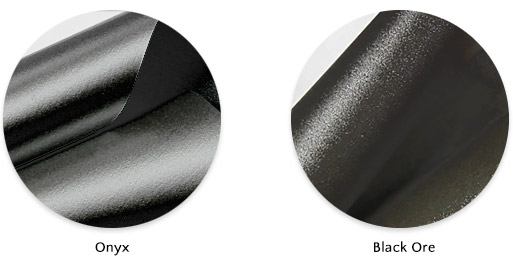 Onyx for Black Ore
Petallics Black Ore is a rich, black almost sparkling metallic sheet. Stardream Onyx is a slightly less black metallic sheet, only noticeable when placed next to Black Ore. Both are available in text and cover. Both are great.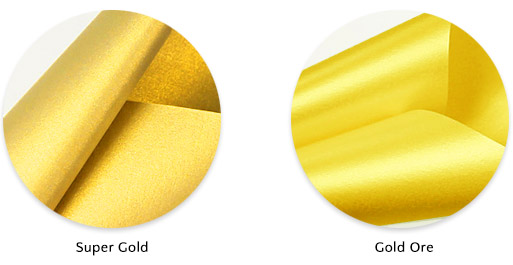 Super Gold for Gold Ore
Though we discontinued Gold Ore years ago, we didn't forget about it and how its vibrant golden yellow hue is quite similar to Curious Metallics' Super Gold.
Besides the difference in Petallics and Curious Metallics finishes, Super Gold has more color depth.
Light Sky Blue for Juniper Berry
The closest match to Juniper Berry is Gmund Colors Metallic Light Sky Blue (#62). Both are a pale blue metallic, though Gmund has a single sided, canvas-like metallic finish and is offered in cover weight only.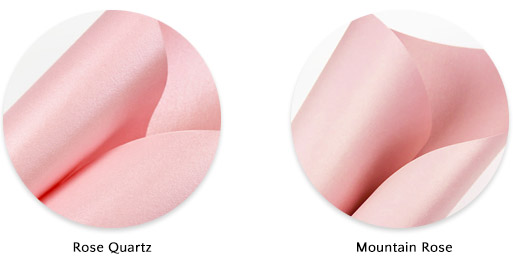 Rose Quartz for Mountain Rose
Stardream Rose Quartz and Petallics Mountain Rose are nearly indiscernible in pale pink color, finish and weights – so much so, even our in-house paper pros can't tell the difference.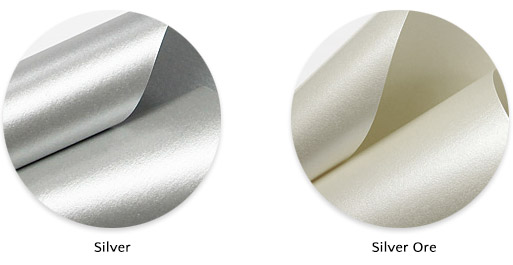 Silver for Silver Ore
Petallics Silver Ore is a light, brushed silver metallic. Stardream Silver is a classic, slightly darker silver metallic. Side by side, you'll notice a tint of yellow in Silver Ore that is not present in Silver, but otherwise, they are pretty darn close!
Other dual sided silver metallics you might like are Curious Metallics Galvanised (with a blue tint) and Ionised (a charcoal metallic).
(We're Sorry) for Copper Ore, Spearmint, Wine Cup
Truthfully, we do not yet offer a replacement for Copper Ore, Spearmint or Wine Cup. Do you love it? Let us know and we'll take one on!