Enjoy the Luxury of Metallics without Printing on It
Not everyone has trouble printing metallic card stock, but it has been known to happen due to its heavy weight and coated finish.
If metallic paper won't work with your home printer, don't worry! You can take it to a professional printer, or better yet, try one of the following ways to incorporate metallics without the troubles of printing it.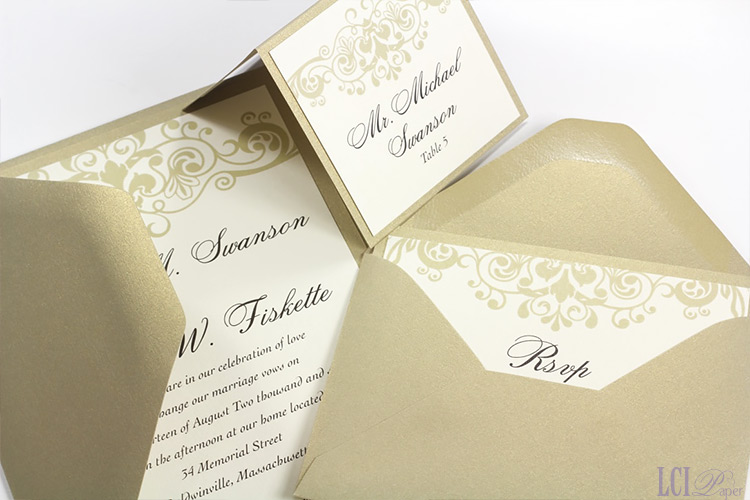 Metallic Cards Make A Perfect Layer
Can't print on metallics? Layer a printer friendly sheet on top of a metallic base layer. It's the best of both worlds.
Here we created a layered invitation card, response card, and place card.
Papers are Curious Metallics Gold Leaf and our house Ecru.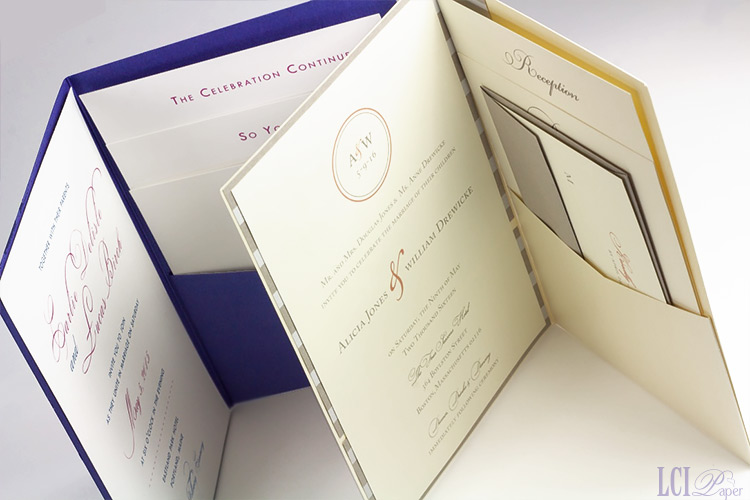 Use Metallics As A Wrap
Pockets and wraps are an easy way to bring in metallics without printing on them.
Left, we filled metallic posh pockets with smooth, matte white and ecru insert cards.
Blueprint left, Opal right
Metallic Invitation Bands
Try wrapping a text weight metallic band around your invitation ensemble. It's a simple way to add shine and will also keep your cards organized.
Band is 8 1/2 x 11 Stardream Onyx 81lb text cut to 3 x 11.
Cards are Stardream Onyx 105lb cover and 80lb Desert Storm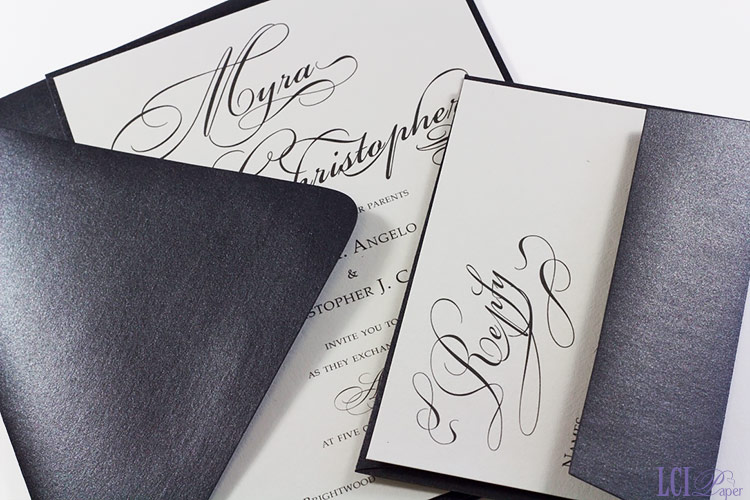 Use Metallic Envelopes
Envelopes are the first thing your guests see. Set an elegant tone for your event with metallic envelopes.
Don't worry about printing those addresses either – we can do it for you!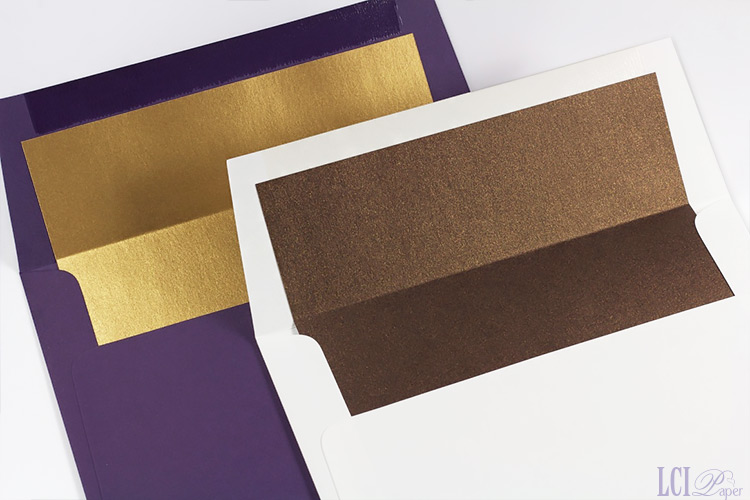 Use Metallics As An Envelope Liner
If you don't want to go all in with metallic envelopes, you can also use metallic envelope liners to line your own matte finish envelopes like we did here.
Liner papers are Stardream 81lb text Antique Gold and Bronze.
Even easier, we also offer a selection of metallic lined envelopes.