There's still time to mail holiday cards…. Let us help you out with the printing.
Christmas may be just a couple of weeks away, but there's still time to mail holiday cards (especially if we print them for you). Below, we list five reasons to let us handle your card and envelope printing during this busy holiday season.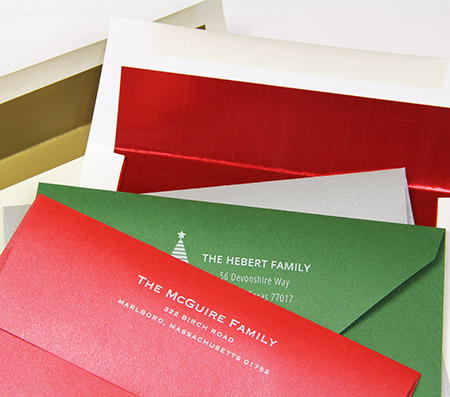 1. We're fast (and that saves time).
Yes, there's still time to mail holiday cards, but not that much time. With our printing services you can order paper, envelopes and printing from one place and have it all delivered to your doorstep. No trips to the store, no trips to the print shop, no time spent fussing around with your printer or hand addressing.
(Printed envelopes ship within 2 business days and printed cards within 4 business days.)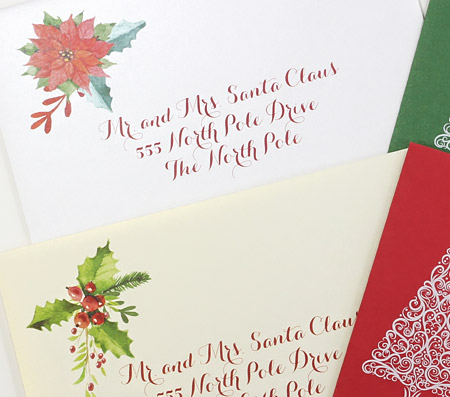 2. We are well versed in printing (and that saves hassle).
DIY card and envelope printing isn't difficult, but if you aren't familiar with the process, there's a learning curve. Take that out of the equation. Just send us your addresses and/or card file and let us do it all for you.
Wouldn't you rather be out shopping or drinking hot cocoa (or cocktails) than worrying about proper printer settings? We thought so.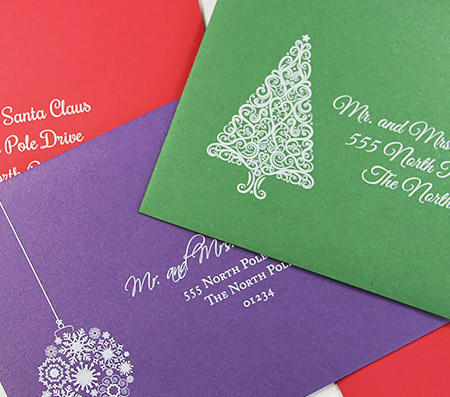 3. We'll make your cards look sharp (and that will impress your family and friends).
Order holiday printing through us and rest assured that you will receive sharp, professional, polished cards and envelopes.
You'll feel great about sending them and your friends and family will love opening them.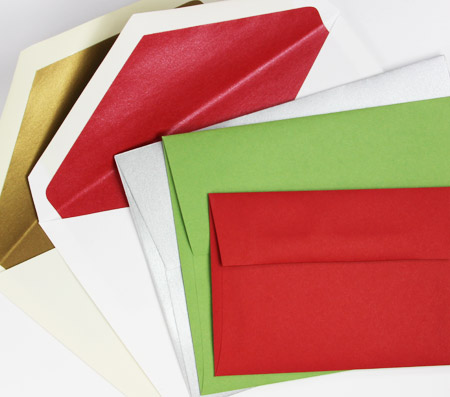 4. We leave you no excuses (and that avoids that slight pang of guilt).
Yes… we understand that some people feel cards are an obligatory holiday hassle. We know it's easy to make excuses not to send them, and we understand that pang of guilt that arrives when you start receiving other holiday cards.
This year, avoid that guilt and send cards! The printing and addressing is the hard part, and we'll do that for you. All you have to do is stuff, stamp and mail.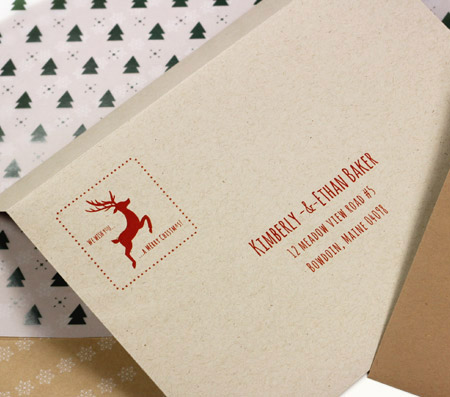 5. You have enough to do already (and that's one more thing crossed off the list).
The bottom line, the holidays are darn busy. Between shopping, wrapping, cooking, and parties you have enough to do! Save time, hassle, and stress. Cross one more thing off that lengthy to do list with our card and envelope printing services.