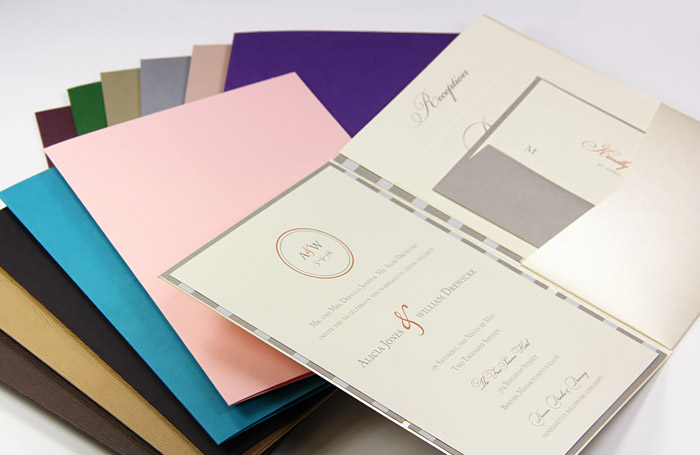 All About Posh Pockets…
Simple and stylish, a posh pocket is just a 5 x 7 folder with a pocket – no extra flap, no extra panel, no extra fluff.
We're big fans of them here at LCI Paper. Here's five reasons why: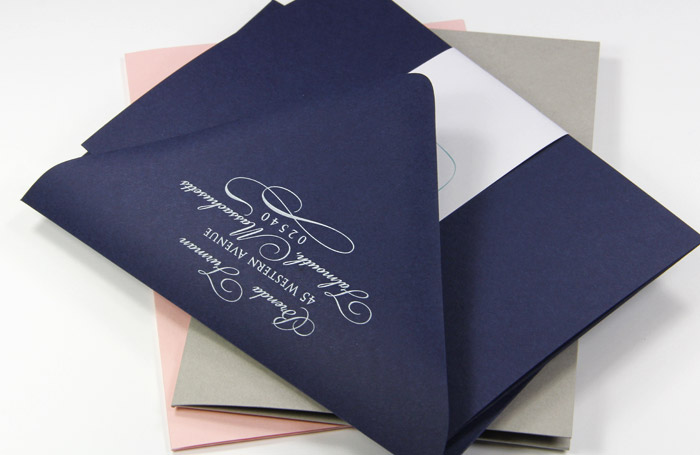 1. Less Bulk = Less Postage
Elimination of an outer flap means elimination of bulk and weight – good for your wallet when you go to buy those stamps*.
*We recommend bringing one finished invitation to the post office to determine correct postage before mailing.
Pocket Invitation Mailing Tips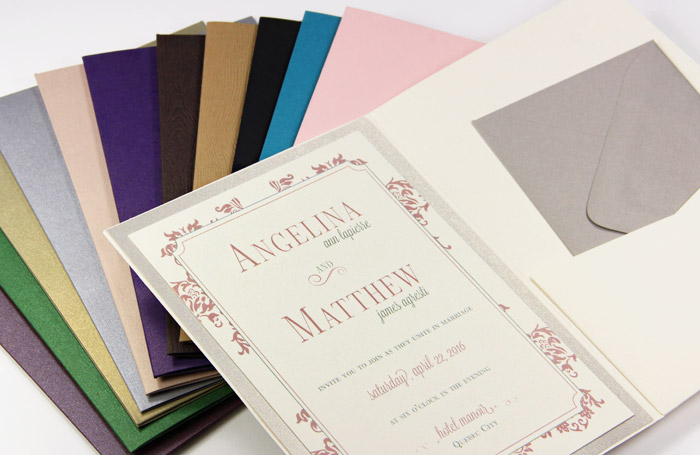 2. Preferred Size and Layout
Featuring a top selling size and layout, 5 x 7 (A7) posh pockets feature a panel on the left and a pocket on the right, opening and reading like a book.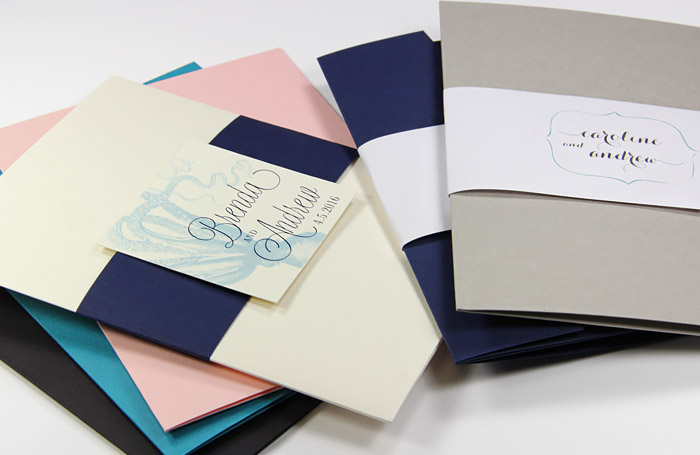 3. A Clean, Flapless Front to Embellish
With their simplistic style, posh pockets are different from your average pocket. With a clean, flapless front, they are a blank canvas perfect for embellishments of all sorts.
View Invitation Belly Bands for Weddings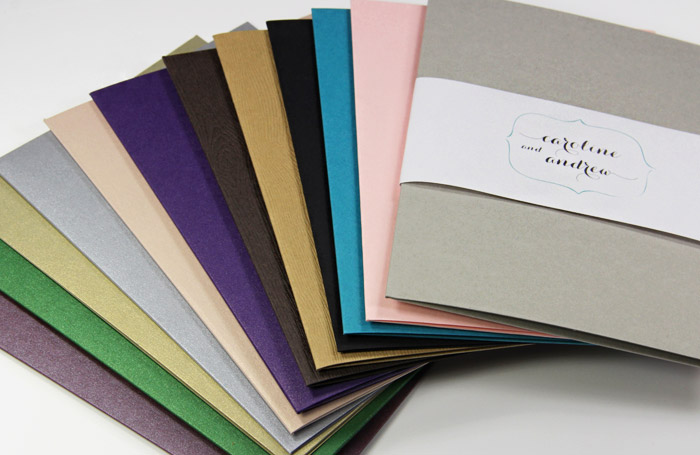 4. So Many Colors and Finishes
Metallics, mattes and textures; white, black colors between – you name it, we have it in a posh pocket. It goes without saying, each has matching envelopes, cards and papers available as well.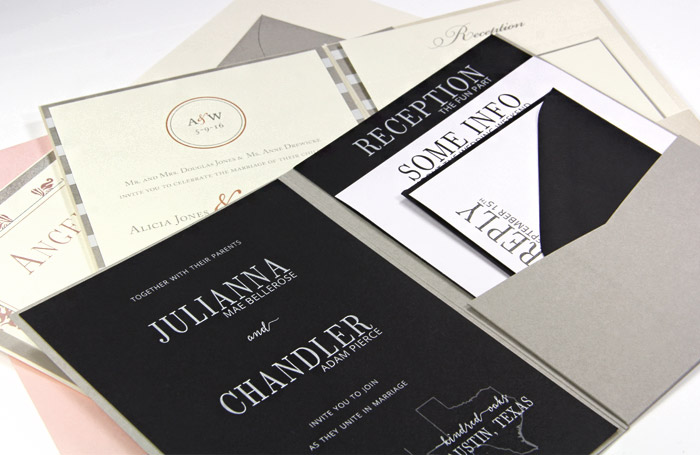 5. Endless Creative Possibility
Here are a couple designs we came up with, but don't just take our word for it. Order some posh pockets of your own and see what you come up with!