Crazy about Kraft – Our Top 5 Kraft Color Combos for Spring
Eco-friendly, rustic-chic, and surprisingly neutral, Environment kraft paper seems to look great with just about anything you pair it with. In this post, we picked our top five favorite kraft color combinations, whipped up some quick invites to show them off, and share what we me made them with. Take a look, get inspired, then be sure to tell us what your favorite kraft color combo is.
---
Kraft + Green
Whether lucite, sea, or mint, shades of green will be everywhere this spring, so here we tried it with Desert Storm kraft paper in a layered polka dot invitation ensemble, and liked what we saw!
Envelope
Card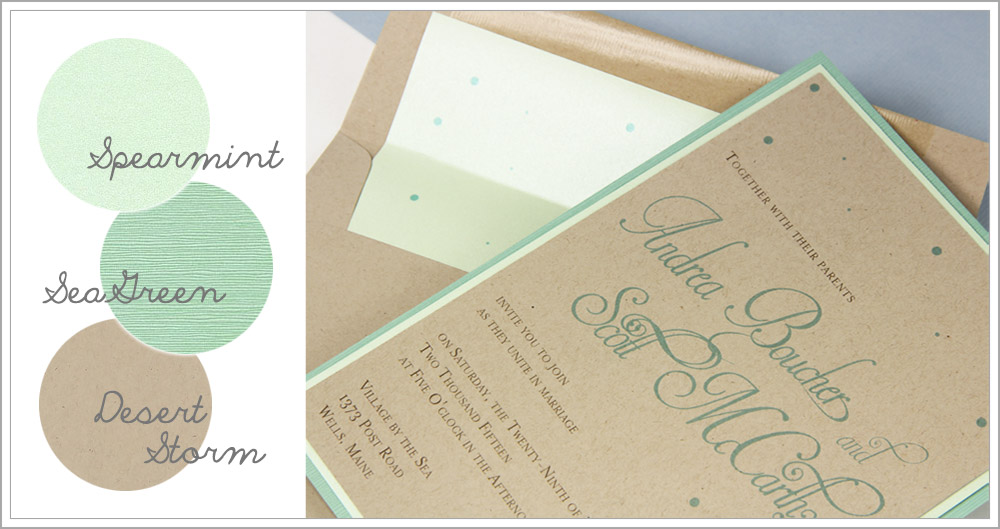 Kraft + Yellow
Nothing says spring like a pop of yellow, and as it turns out, understated lemon linen and rich and rustic Grocer Kraft complement each other quite nicely. Naturally we paired the two, threw in some soft white for contrast, and wrapped the ensemble up in twine to create an eco-chic invite fit for a spring wedding. What do you think?
Envelopes
Cards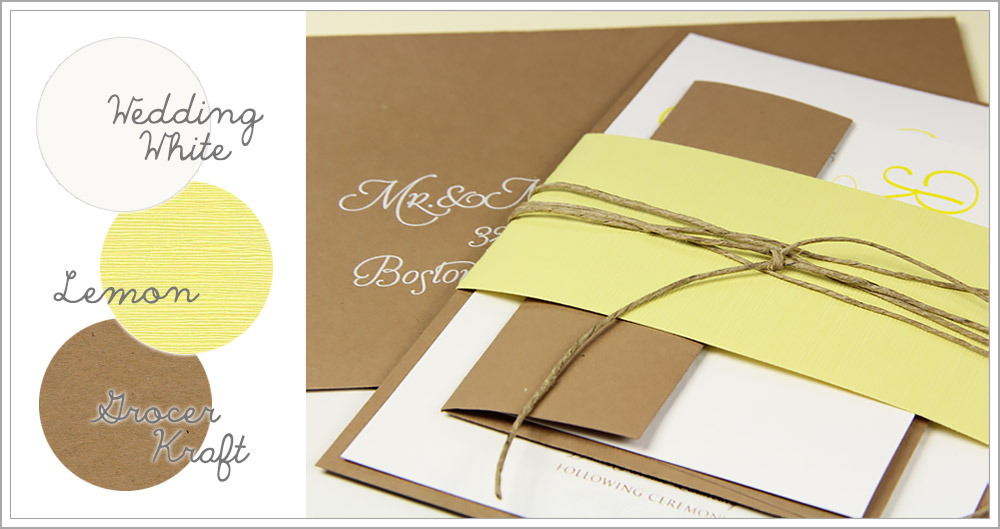 Kraft + Pink
Here, we simply showcase kraft and bright pink with a ribbon bound slim wedding program.
Materials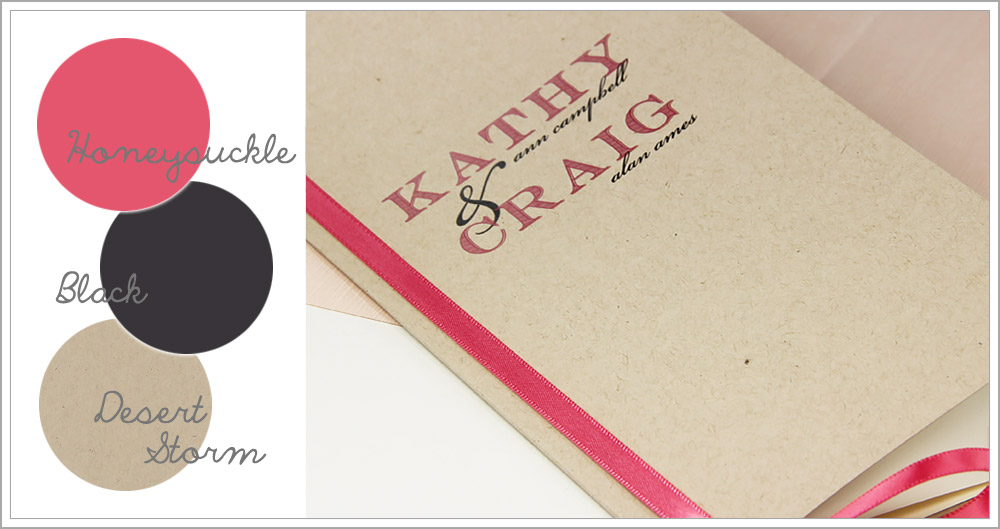 Kraft + Black
No matter the season, you can't go wrong with classic black and white. Here we wrapped a Grocer Kraft pocket with a wide, custom printed striped band for a sharp and modern look.
What's In It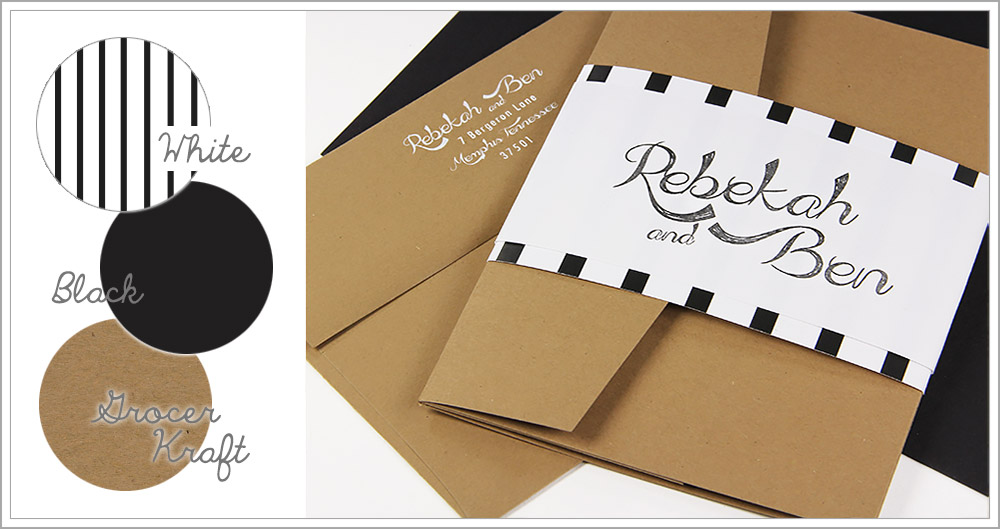 Kraft + Gold
What do you get when you pair shimmering and elegant gold with rough and unrefined kraft? Somehow the contrast just works, and you end up with some pretty darn cool envelopes. Here's what we used: