Bulk Holiday Envelopes to Suit Your Business and Budget
We know you want the best for your company holiday mailing. We also know you have a budget to stick to. That's why we offer an expansive collection of holiday envelopes to suit both. Choose from dozens of seasonal colors and finishes and a variety of popular sizes and formats. All are offered in small or large economical bulk packs, blank or printed. All are in stock, ready for same day shipping.*
Below, we list our top five holiday envelopes for businesses. Take a look, learn about them, then let us help you make a great impression with this year's holiday mailing.
*Printed envelopes ship within 2 business days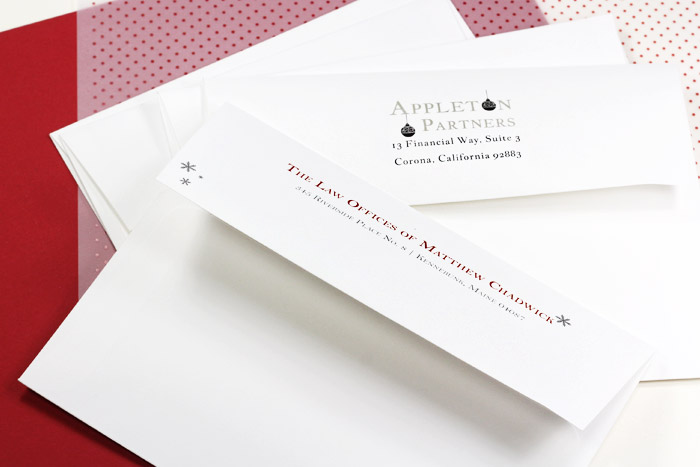 Sure, you may be thinking white envelopes are a little plain for the holidays, but think again. They're clean and classic and can always be dressed up with some fancy and festive printing.
Why They're Great
Offered in economical 500 and 1000 bulk pack quantities
Choose from over a dozen sizes
Ideal for very large mailings
Note: A bright white color and 28lb bond weight, white wove envelopes are not as substantial or opaque as the following envelopes.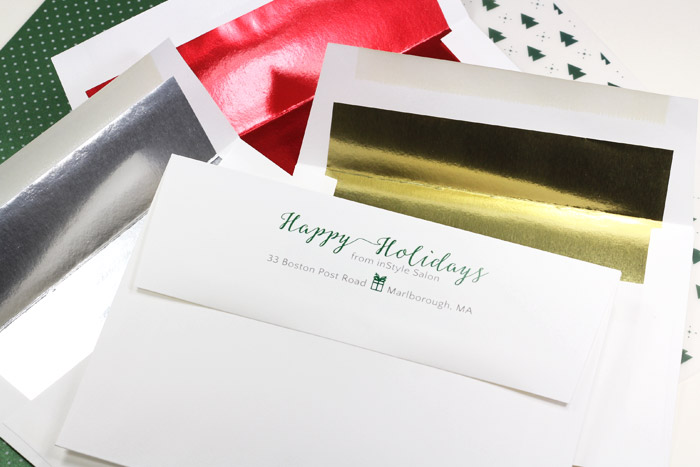 Classic matte white on the outside, shiny red, gold, or silver foil inside, our foil lined envelopes are a very popular choice for companies large and small.
Why They're Great
Offered in small or large, wallet-friendly bulk pack quantities
Collection of popular card sizes
Eye-catching liner to complement and spruce up holiday card designs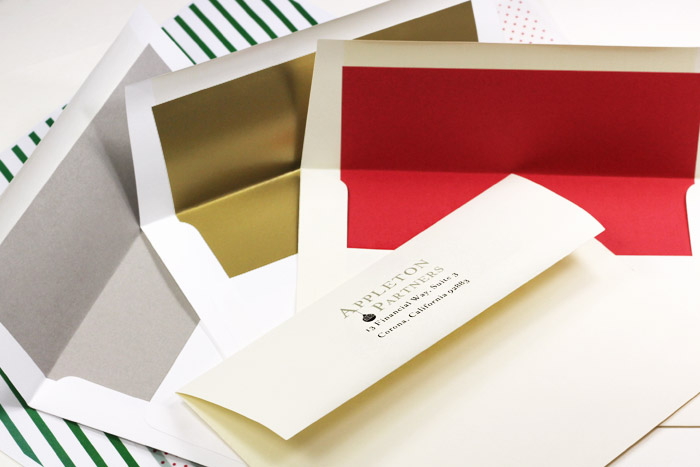 A little more substantial than our foil lined envelopes and with more color options, our square flap lined envelopes are another top choice.
Why They're Great
White and ecru options
Several sizes
Several liner colors and finishes
70lb text paper paired with 68lb liner for a thick, quality feel
Small and bulk pack quantities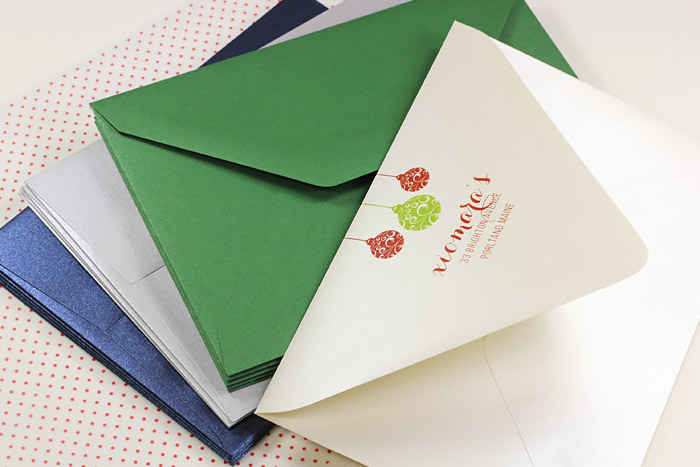 Sure to stand out in a mailbox, enticing to open, and offered in so many sparkling shades, we see why metallic envelopes are so popular!
Why They're Great
Offered in so many festive colors – silver, gold, red, green – you name it
Variety of popular sizes
Multiple flap styles
Made with dual sided metallic paper for quality look and feel
Small and bulk pack quantities
Something different from the norm, setting your company's cards apart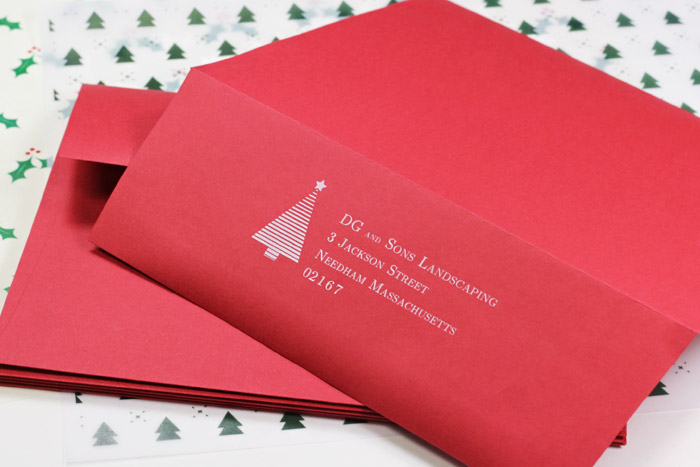 Red and green holiday envelopes are colorful, classic, and economical. Enough said.
Why They're Great
Variety of popular sizes
Multiple flap styles
Made with heavier weight paper for quality look and feel
Small and bulk pack quantities
Bright and festive