4 Free Printable Cards Using LCI Papers From GMUND Colors. Try 'em all Out!
Find 4 free printable cards for you to test out the papers from LCI. Thank you and note cards, shopping and to do lists, they're simple designs that are convenient to have on hand.
Try one, try them all, throw them in some matching specialty envelopes, let us know what you think!
Download Your Printable Templates!*
About the Printable Cards In This Tutorial
4 simple calligraphy text designs
PDF format
4 (A2) 4 1/4 x 5 1/2 cards to an 8 1/2 x 11 sheet
Fit in (A2) 4 3/8 x 5 3/4 envelopes
Neutral gray text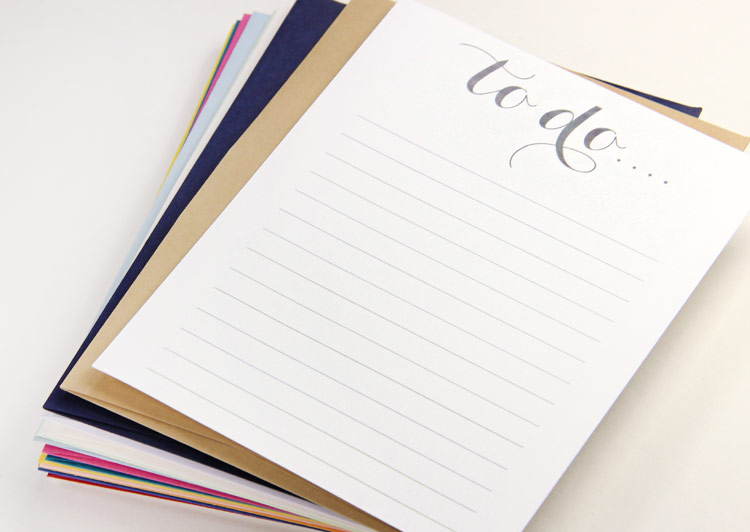 Printable: To-Do List
Shown right, a simple to do list printed we printed using Gmund Colors Matt, the 48 color collection that started the system.
Matt has a smooth, matte finish, richly saturated color, and is offered in text and cover weights.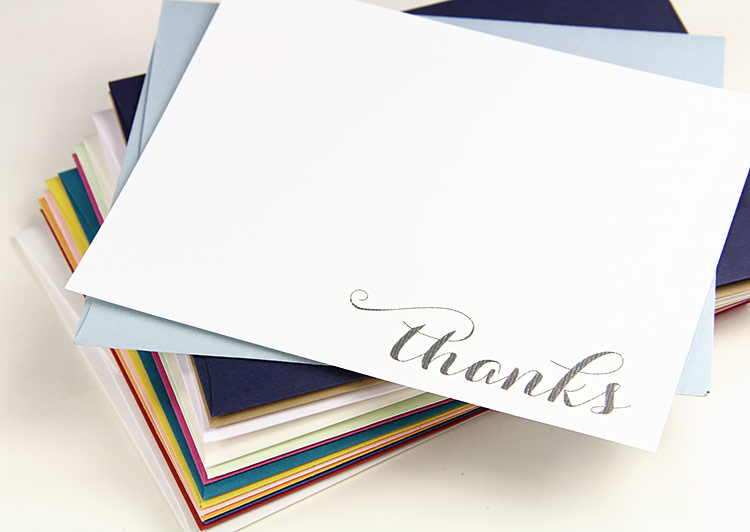 Printable: Thank You
Here you see a thank you card printed on luxury Felt paper. Look closely at the printed text to see the European felt finish which is best described as a classic, subtle linear texture.
Felt is offered in 9 colors and in cover weights only.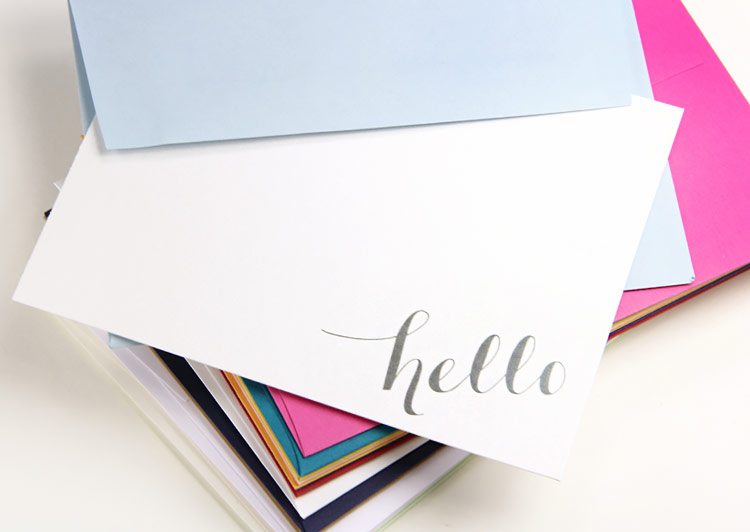 Printable: Hello Note Card
This hello note card is printed on Gmund Colors Metallic – colors with a one sided metallic sheen.
This collection of metallics are offered in 12 paper colors cover weights.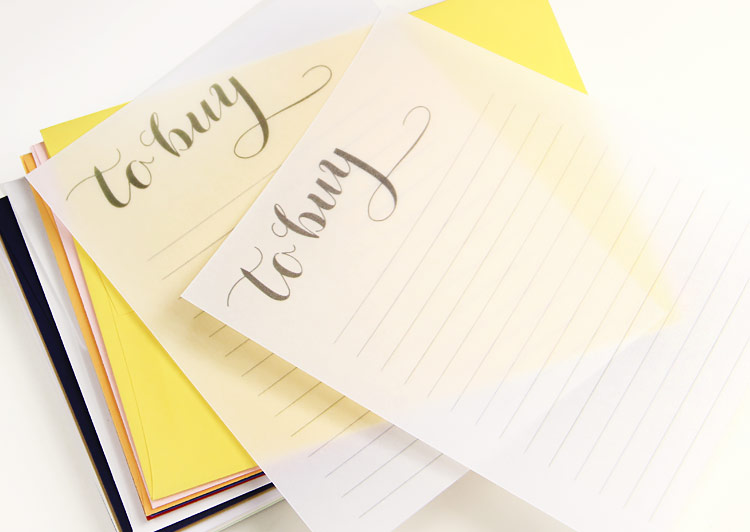 Printable: Shopping List
Printed on transparent vellum, shown here is a see-through shopping list.
Transparents are available in several colors and in 30 and 54lb weights.
Print These Printable Designs Using Your Favorite Paper
Print on any colorful stock you'd like. Mix, match, get creative.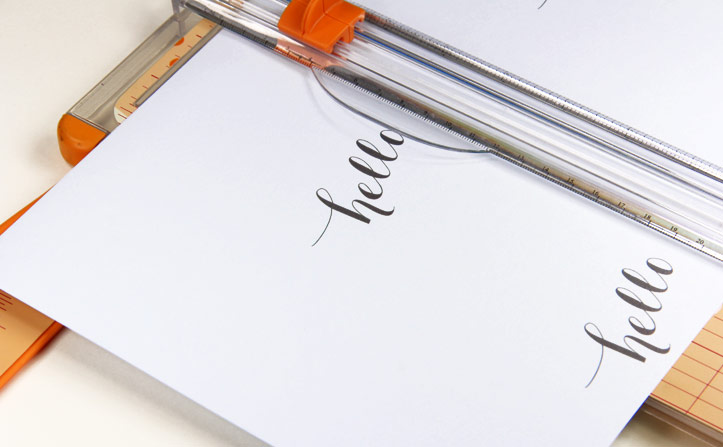 Cut Card Stock into Quarters
Print 4 (A2) 4 1/4 x 5 1/2 cards to a sheet, then cut using your favorite paper trimmer.
Cutting is easy – just quarter the sheet by cutting at 4 1/4 inches (on the 8 1/2 inch side) and 5 1/2 inches (on the 11 inch side)!