Staff Picks – 3 Favorite Spring 2016 Color Combinations
New year, new colors! Below, we share three of our favorite Pantone Spring 2016 color combos in the form of wedding stationery. Take a look, get inspired, think spring!
Pantone's Spring 2016 Colors in Paper
---
Peach Echo & Iced Coffee
We felt the earthy, neutral tone of Iced Coffee paired perfectly with the warm hue of Peach Echo in this striped, banded invitation ensemble.
What it's made of:
Limpet Shell & Gray
The soft blue/green shade of Limpet Shell contrasts nicely with a rich gray, as shown below in this destination wedding invitation ensemble.
What it's made of: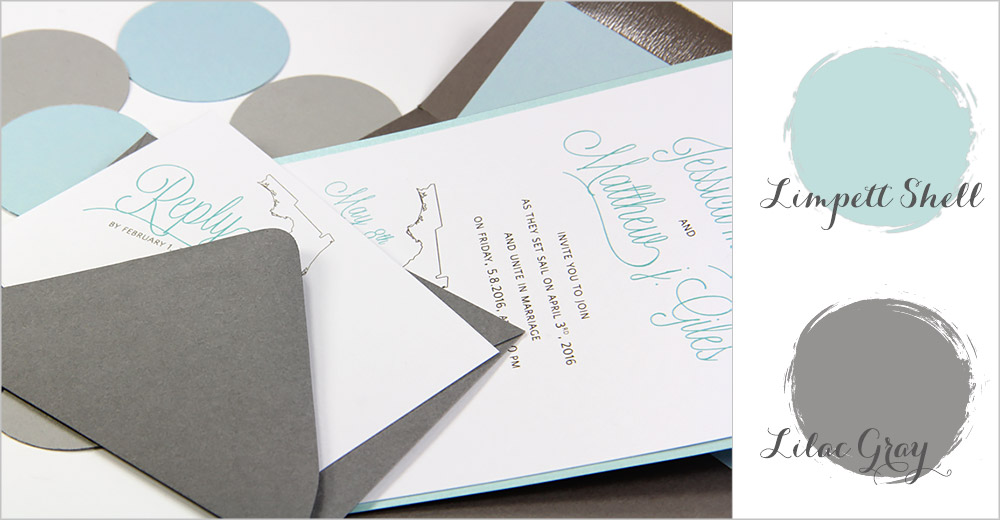 Rose Quartz & Serenity
For the first time, Pantone has selected two colors of the year, and it just so happens they look great together! See the Rose Quartz and Serenity pocket invite below as an example.
What it's made of: