LCI Paper currently offers five gold metallic papers- one is from the Stardream collection, four are from the Curious Metallics collection, and all feature an eye catching golden sheen. But with all five golds being a slightly different shade, it can be difficult to choose the right one for your creative project based on an image alone. We understand this, and quite honestly, plain old images doesn't do these papers justice, so this is why we have made you this handy video.
For a more glitzy look check out our gold glitter paper called MirriSPARKLE. MirriSPARKLE is available in 6pt paper & 16pt thick card stock.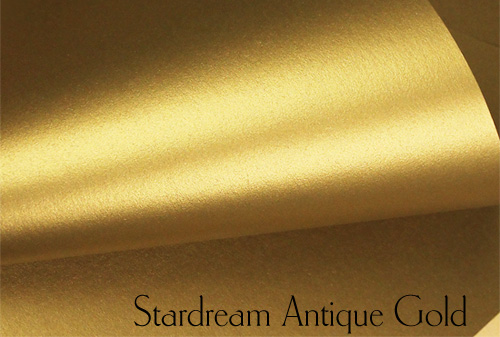 Stardream Antique Gold
The darkest shade of gold we offer, Stardream Antique Gold is just that - an old, rustic sort of gold.
It's not quite brown, not quite yellow but has hints of both. With a slight iridescence, it takes on a yellow or brassy hue when grazed by the light and a golden brown hue out of the light.
Shop Stardream Antique Gold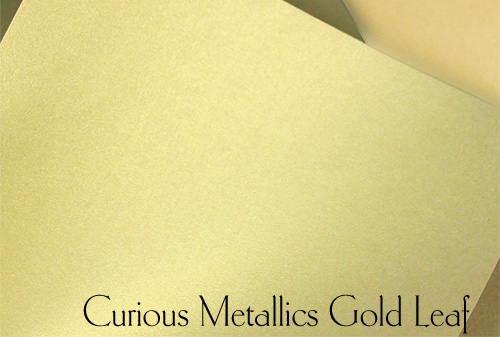 Curious Metallics Gold Leaf
Though much lighter in color, Gold Leaf is similar to Antique Gold in that it is falls more on the brown or tan scale than the yellow scale (until the light hits it that is).
The mica infused coating on this sheet reacts to the light with every turn, giving it a soft brushed golden luster.
Shop Curious Metallics Gold Leaf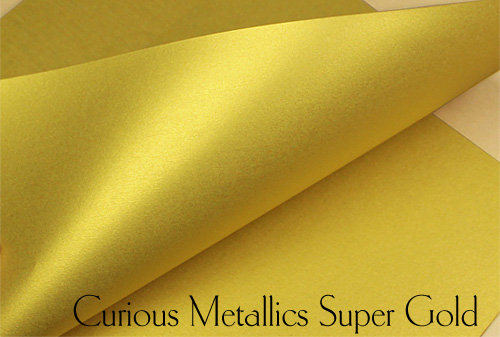 Curious Metallics Super Gold
Onto a yellow gold - a very yellow gold!
As the name implies, Super Gold is a highly saturated, downright sparkling metallic gold sheet. It's super bright, fun, and will certainly make a bold statement!
Shop Curious Metallics Super Gold
Curious Metallics White Gold
Much more subdued, Curious White Gold looks like a nice metallic ivory sheet at first glance, but with each turn of the paper, a lustrous golden sheen appears.
It's the perfect choice for incorporating a splash of color into your design in a subtle manner.
Shop Curious Metallics White Gold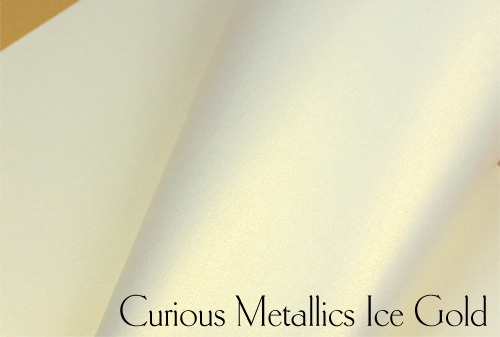 Curious Metallics Ice Gold
Finally, we have Ice Gold. Also subtle, it is a crisp white iridescent sheet that is bright white in some lights and tastefully golden in others.
Like White Gold, it offers an understated splash of golden elegance.
Shop Curious Metallics Ice Gold
- - - - - -
There you have it, LCI's collection of fine gold metallic papers. Each of these sheets comes in variety of convenient pre-cut sizes and in heavy cover and lighter text weights. Matching gold envelopes are also available for your creative needs.
As always, we recommend ordering samples of these paper prior to purchase so that you can see them in person, and if you have any questions, don't hesitate to get in touch!