Gmund Colors MATT Swatchbook Small
Order Colors Matt Swatchbook with Free Shipping
48 Rich New Colors at Your Fingertips, Now Available through LCI Paper
The Gmund Color System is the newest, most outstanding paper made by Germany's Gmund. The collection includes 48 rich colors that are masterfully crafted, richly textured and strikingly chic. Selected as the sole American carrier of this distinctly fine collection, we are honored and pleased to announce that the swatch book and entire collection is now available through LCIPaper.com.
Get it here, get it first.
Order your official Gmund Colors swatch book today and see what the fuss is about.
Order New Gmund Color System Swatchbook | Shop Gmund Color System Papers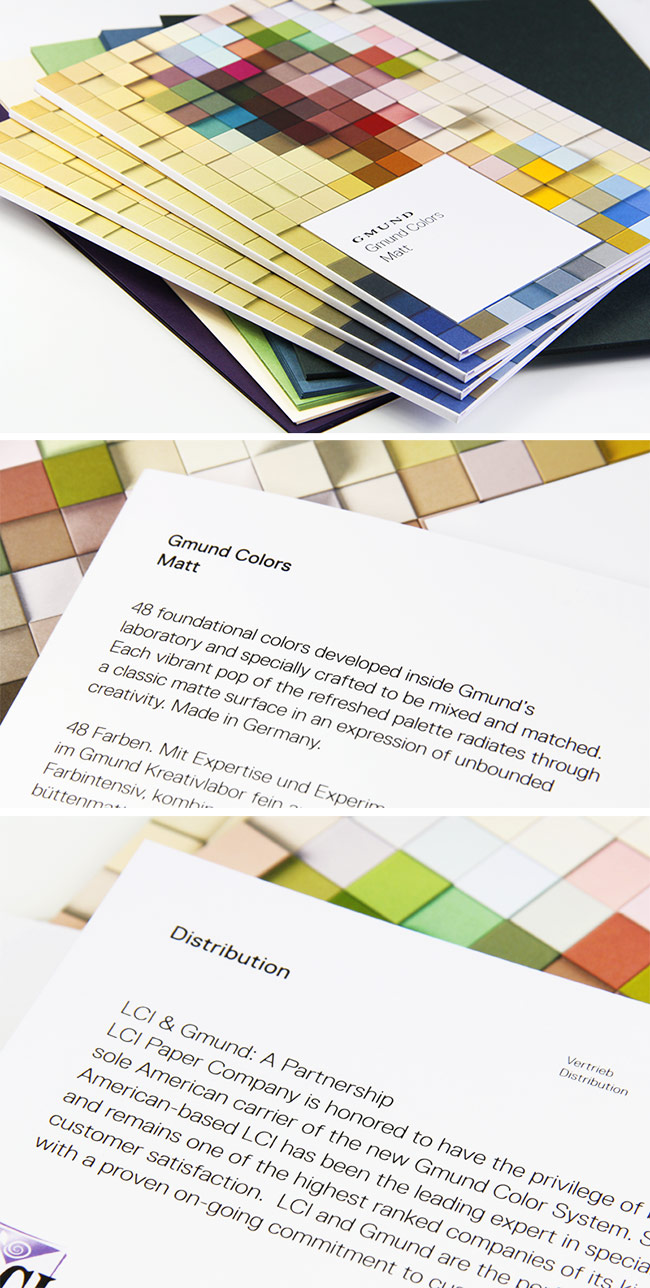 About the Gmund Color System
48 vibrant colors
Uniquely textured matte eggshell finish
7 weights*
Popular pre-cut sheet sizes
Matching envelopes*
Custom cutting available
*Not every color offered in every weight or as envelope