One look at that tasteful sheen, one touch of that distinct texture, you'll realize Colors Metallics is a metallic like no other. It's sophisticated. It's striking. It's effortlessly luxurious and awaiting your next upscale design.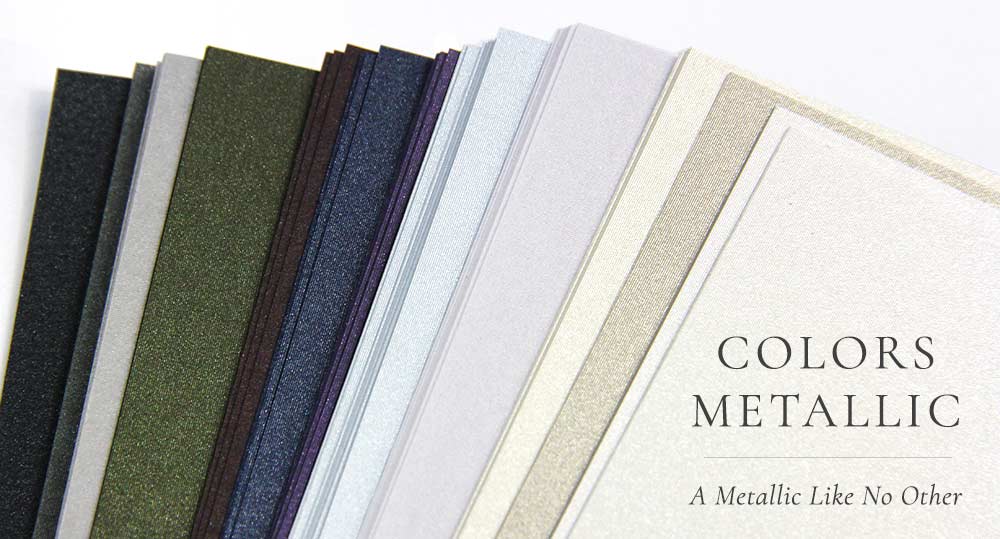 SHOWN LEFT TO RIGHT: Ebony, Slate, Stone, Forest Green, Chocolate, Midnight Blue, Grape, Light Sky Blue, Limba, Wedding Cream, Chardonnay, Wedding White
12 Cool, Complementary Colors
From white, to black, to some super chic, saturated shades between, this collection has it covered! These 12 meticulously chosen, expertly crafted colors are both cool and complementary, made to pair with each other and with any of the 48 colors of the Color System.
1 Refreshingly Different Finish
Where other coated metallic papers are slick and smooth, Colors Metallics is not. This makes it markedly different.
Colors Metallics has a fine, canvas-like texture that enhances designs with a soft tactile element. This unique texture provides more surface area for light to reflect off of, thus making this paper more alluring to the eye and touch.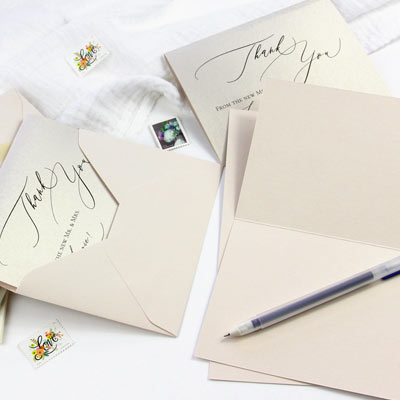 Single-Sided, Subtle Shimmer
By clever design, Colors Metallics is coated and textured on one side only. The reverse side is smooth, matte and uncoated.
This reverse matte side makes these sheets perfect for packaging, converting, layering, adhering, and writing.
A Matching Matte Envelope for Every Color
Each of the 12 metallic colors has a matching matte envelope. It's an identical match to the matte side of the sheet and a tasteful complement to the metallic side.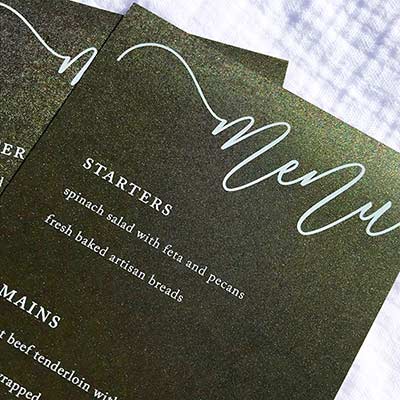 Available Blank or Printed
Colors Metallics are available blank or custom printed with your design (cards only).
Paper prints beautifully with conventional print methods such as letterpress, foil stamping, and offset. It is also laser printable.
Due to its heavy weight and unique finish, we recommend ordering samples to test at home or to bring to your printer prior to purchase.