Create your own custom lined envelopes with our DIY envelope liner paper. We offer liners for straight flap and Euro flap envelopes and in dozens of top trend colors. Combined with our huge selection of envelopes, the creative possibilities are endless!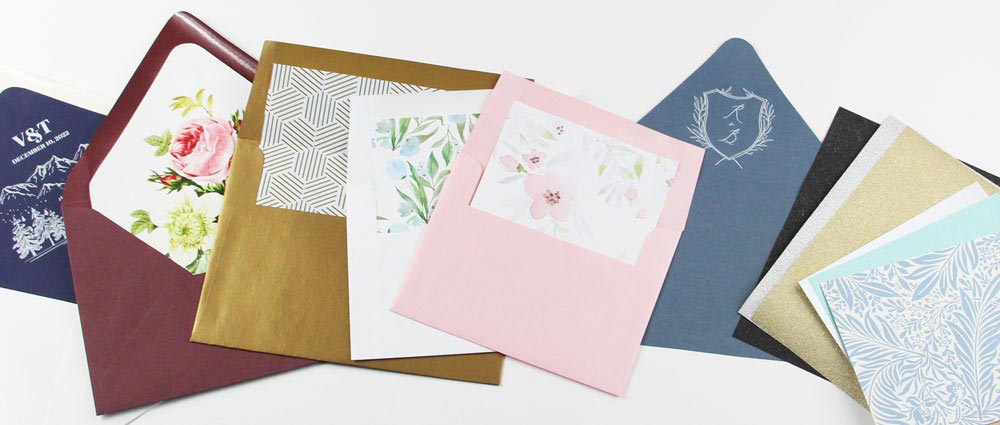 About Envelope Liner Paper Sizes & Formats
We currently offer liner paper in the following sizes and formats.
Straight Flap
Euro Flap
Liners are cut to fit LCI Paper envelopes. We can not guarantee a fit for envelopes purchased elsewhere.
Lining Your Own Envelopes is Easy!
Lining your own envelopes like a pro is actually easier than you might think! Simply slide our pre-cut liners inside your envelope and adhere with Zip Dry or your favorite adhesive.
Envelope liners contain no adhesive strips
Order Liners Blank or Printed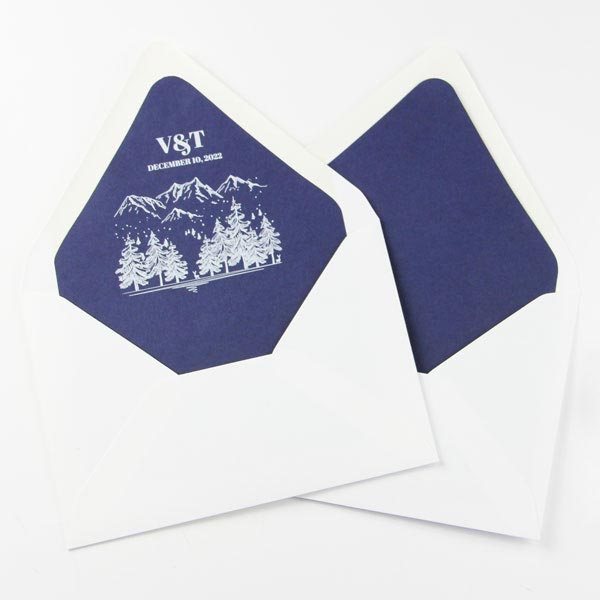 Though envelope liners look great blank, you can also order them printed with your custom design. Print in black, color, or even white on dark liners. It's the perfect way to tie your whole invitation suite together and makes for a polished, professional look.
Mix & Match with 100s of Envelopes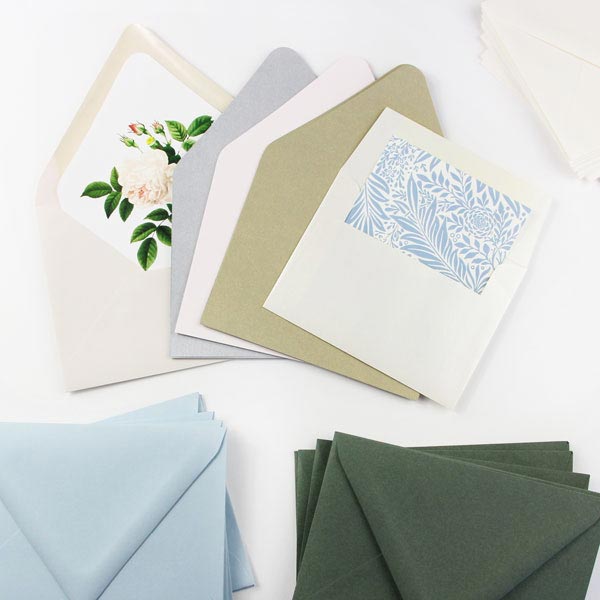 Mix & match envelope liner paper with your favorite envelopes to create gorgeous invitation suites. With all these options, the design potential is endless...
Prefer Not to Line Your Own Envelopes?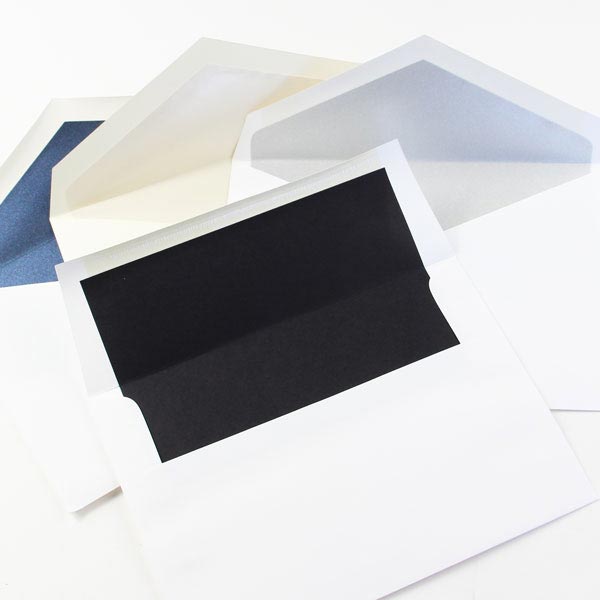 If you're in a time crunch, we offer hundreds of pre-lined envelopes as well. Order quantities large or small, blank or printed. All are in stock, ready to ship, and ready to make your design pop!