Gmund Colors Metallic Swatchbooks
Gmund Colors Metallic: 12 Colors. 2 Weights. 1 Brilliant Sheen.
Gmund Colors Metallic is the pinnacle of the Gmund Colors brand. With a luxurious, reflective, one-sided finish, its color palette is distinctive and true to the system. Many might be apprehensive when tasked with printing on metallic paper, but Gmund Colors Metallic is anything but ordinary. Its sparkle is not diminished by offset, hot foil stamping, engraving, embossing, or silkscreen printing and the results are nothing short of spectacular. Order your swatch book with free shipping today!
ORDER YOUR SWATCH BOOK with FREE SHIPPING

Large Swatch Book Includes, Color Chips, Specifications & Several Samples Demonstrating Various Specialty Print Techniques :
Offset Printing
(1) 96lb Metallic Limba (1) 115lb Metallic Wedding White (1) 96lb Metallic Wedding Cream (1) 115lb Metallic Stone (1) 115lb Metallic Slate Gray (1) 115lb Metallic Ebony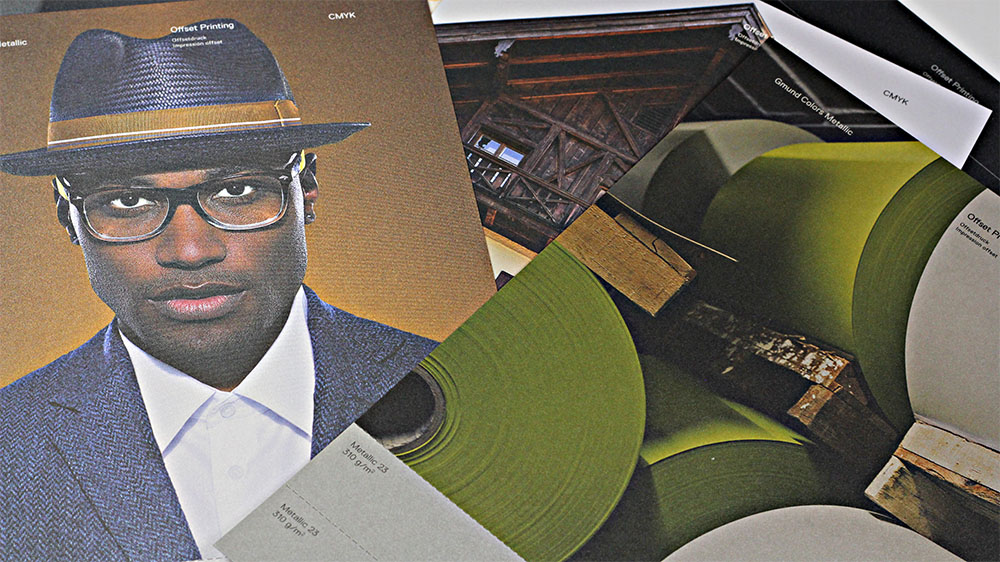 Hot Foil Stamp
(1) 115lb Metallic Chocolate (1) 133lb Metallic Forest Green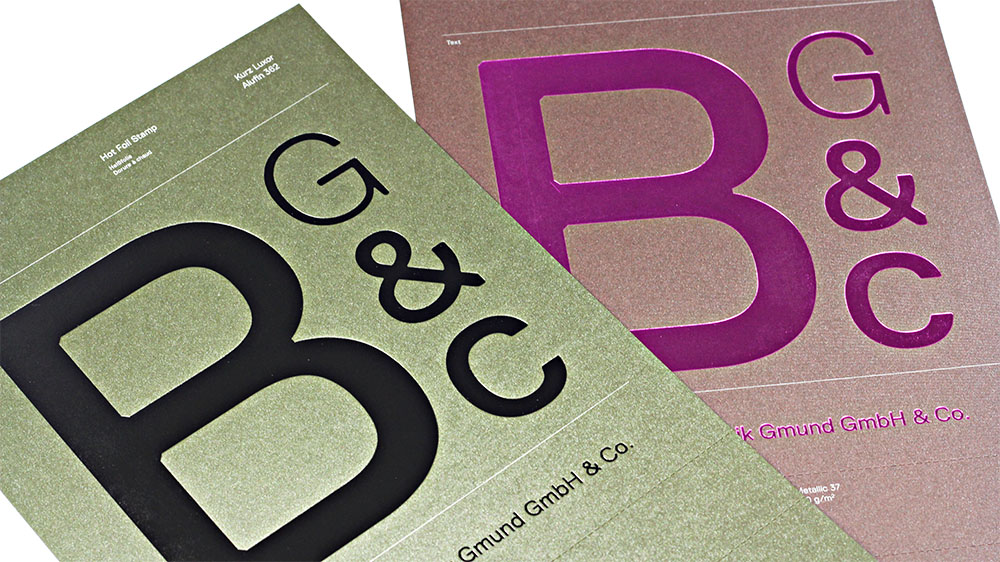 Letterpress
(1) 115lb Metallic Chardonnay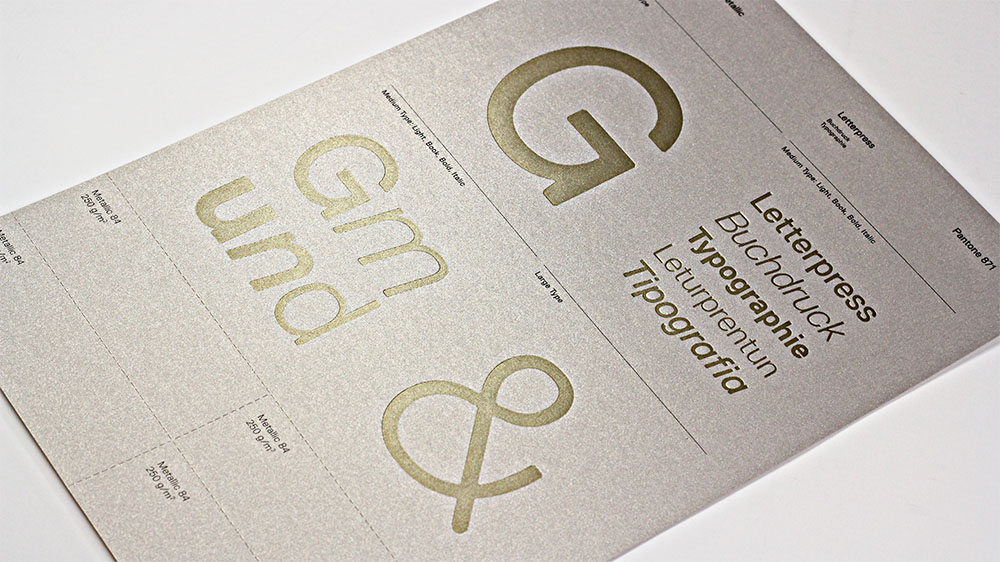 Silkscreen
(1) 115lb Metallic Grape (1) 115lb Metallic Midnight Blue
Embossed
(1) 92lb Metallic Light Sky Blue