Budget Friendly, Refined Class
A cost effective solution to add an ornate touch to your ceremony. The embossed pattern on these Calla Lily Place Cards is an elegant addition for any spring wedding or event.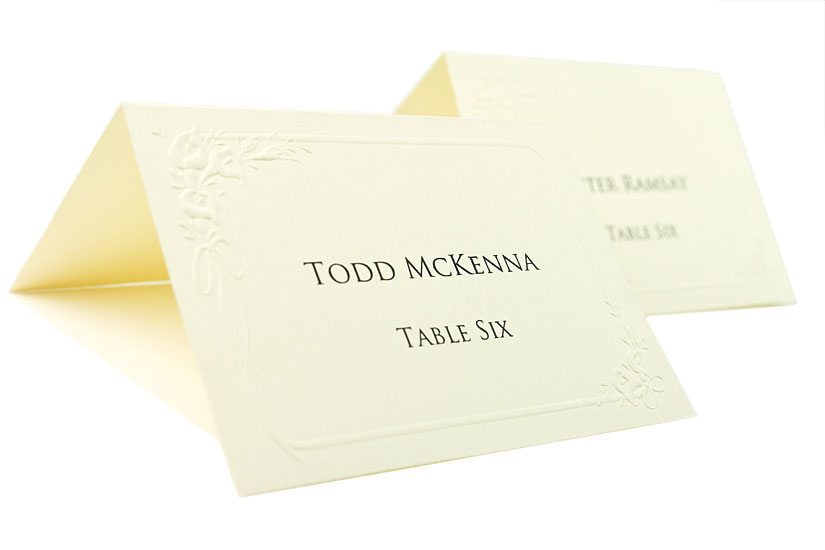 It Doesn't Get Much Easier
Calla Lily Place Cards are 4up on a standard 8 1/2 x 11 sheet of paper - no more jammed printers from small cards or custom document sizes. Our Calla Lily Place Cards come in packs of ten sheets providing 40 place cards. They come pre-scored and micro-perforated, so just tear, fold and enjoy.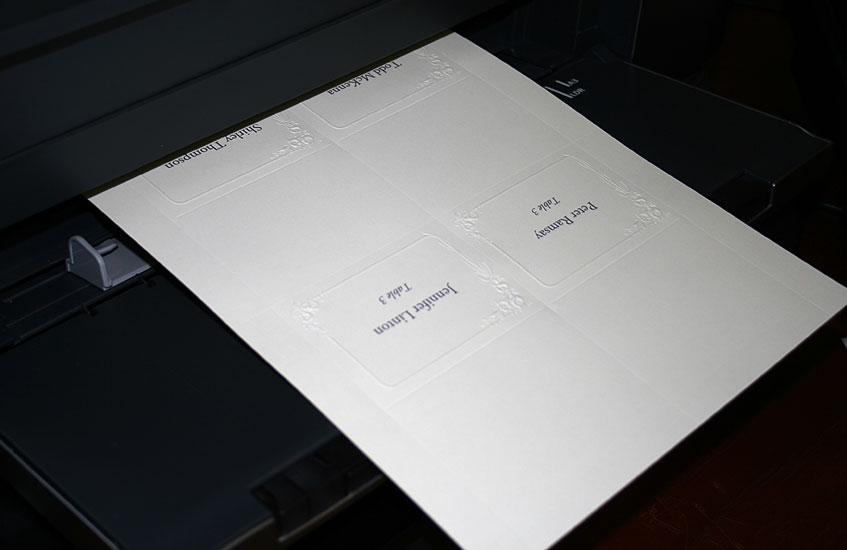 Free Print Template and Instructions
Let us guide you through creating your custom place cards! Simply download the Word template and included printing instructions from the product page, design your cards and hit print! Calla Lily Place Cards can be printed from either an inkjet or laser printer.