Cut from our extensive card stock collection and the choice of paper professionals far and wide, LCI's blank card collection offers endless possibility and serious design potential. Whether you're a novice or a pro, making invitation cards or business cards, working on a project large or small, we have a card for you.
All the Standard Card Sizes (& Then Some)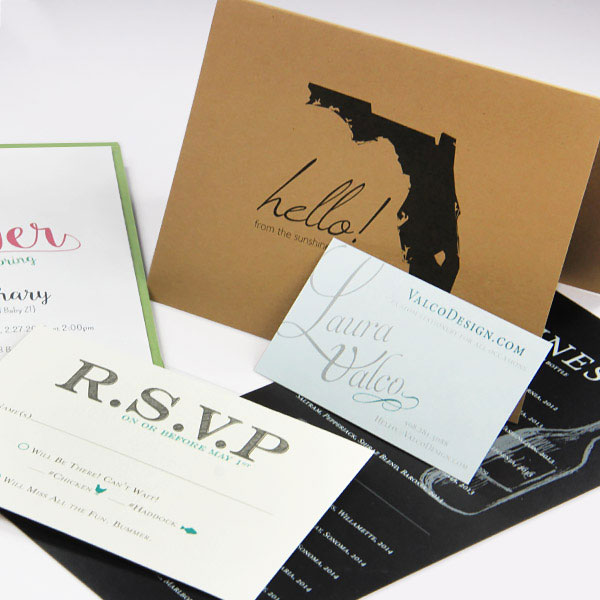 For your creative convenience, we offer all the standard blank card sizes and then some. Choose from sizes large and small, and if you don't see what you're looking for, we offer custom cutting as well.
Get in touch with us for further detail, and in the mean time, check out our most popular blank card sizes:
Shop All Blank Card Sizes
Cards Flat & Folding, Traditional & Trendy
Oh so many styles, colors, formats, and finishes to choose from. We can't even begin to describe them all, but below are some customer favorites.
Pair Cards with Matching Envelopes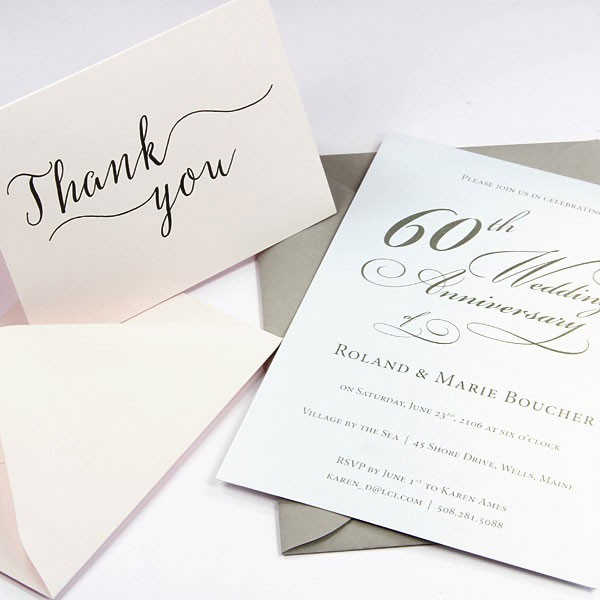 To go with hundreds of blank cards... hundreds of envelopes to pair with your design!
Keep it simple and match cards and envelopes like the thank you card on the left, or choose a complementary color like the invite on the right.
Your design, your choice!
Shop Envelope Sizes
Use Blank Card Templates to Print Yourself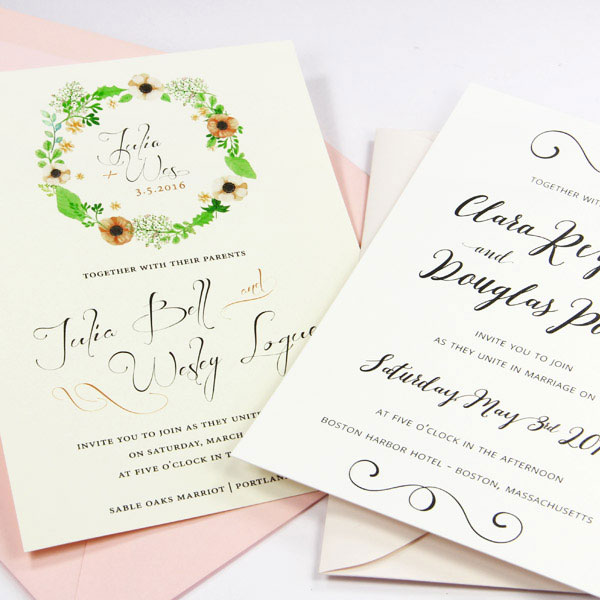 If you'd like to print cards on your own, we offer print templates and printer suggestions for each of our cards.
Find these below the product image in the Specs tab. Just download and customize!
When you're ready to print, check out our card stock printing tips. There's lots of helpful info on printing custom sized cards at home.
Or Take Advantage of our Professional Invitation Printing Services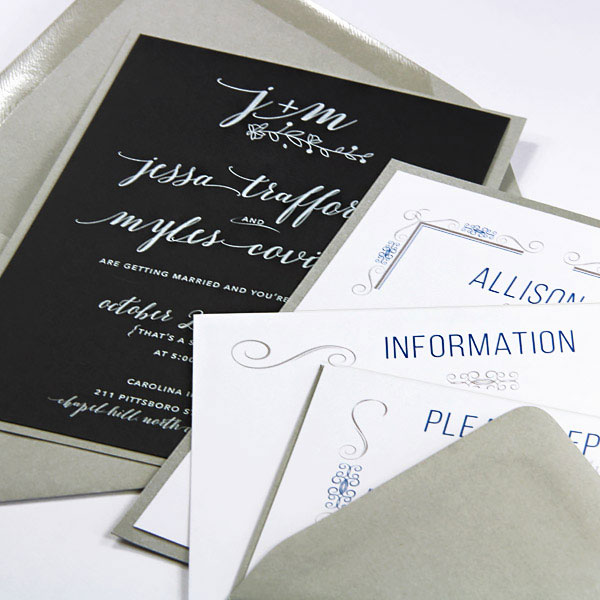 If you'd rather have us print for you, no problem!
Take advantage of our professional card printing services. Just choose your card, send us your design, and see how we can bring it to life on one of our premium papers. And yes, we can print in white!
Printed cards ship within 4 business days making this service convenient, fast, and easy.
Learn about Printing Services