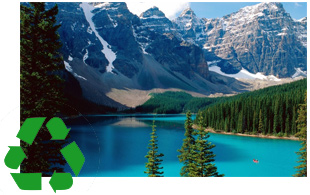 Some recycled paper looks, well, recycled. PC100 steps up the game, using only the highest quality recycled fiber. PC100 is bright, clean, and uniform, and has a very low dirt count for fewer specks and blemishes than you've seen from other recycled papers. See and experience the difference in the way it looks and prints. You'll be proud to print your most important documents and invitations on PC100.
Your Printed Keepsake Will Stay Pristine For Decades.
PC100 is Calcium Carbonate buffered meaning it's archival and your keepsake will last generations. It will not yellow, your invitations will keep their bright white luster.
The Paper Feels Good Inside & Out
Run your fingers over the finish, it feels warm and inviting. It's homey, not industrial. There is a tactile sense to this uncoated paper that can't be found in coated paper, for example, inkjet photo paper. The difference is PC100 feels organic and you'll feel better about your responsible choice.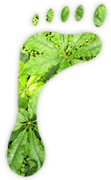 Reduce Your Footprint
Are you concerned about natural resources and global warming? Support sustainable manufacturing with PC100 paper.
Made with 100% Renewable Alternative Energy - On Site Water Power & Wind Power Credits
Manufactured Carbon Neutral
Sustainable Forest Initiative (SFI) Certified
Forest Stewardship Council (FSC) Certified Fiber
You Need Paper, But You Don't Want To Waste
A 100% Post Consumer Waste Recycled label means it is made entirely from used, reclaimed paper fiber that otherwise would have gone into the landfill. PC100 makes a much stronger statement than a simple "Recycled" label.