No Color No Bleach: Pure. Honest. Organic.
Developed by GMUND, No Color No Bleach is the ideal minimalist paper collection. Manufactured with pure pulp, no color, and long fibers, this paper is simple, natural, and high performance despite its subtlety. This simple collection is offered in just two colors and two weights which you can check out in the comprehensive No Color No Bleach swatch book.
What's Included in the Swatch Book:
4 color chips (one for each color & weight)
Paper & print specifications
(8) 6 1/4 x 9 1/2" printed paper samples
Order No Color No Bleach swatch Book with Free Shipping
Free samples shipping applies to United States only.
---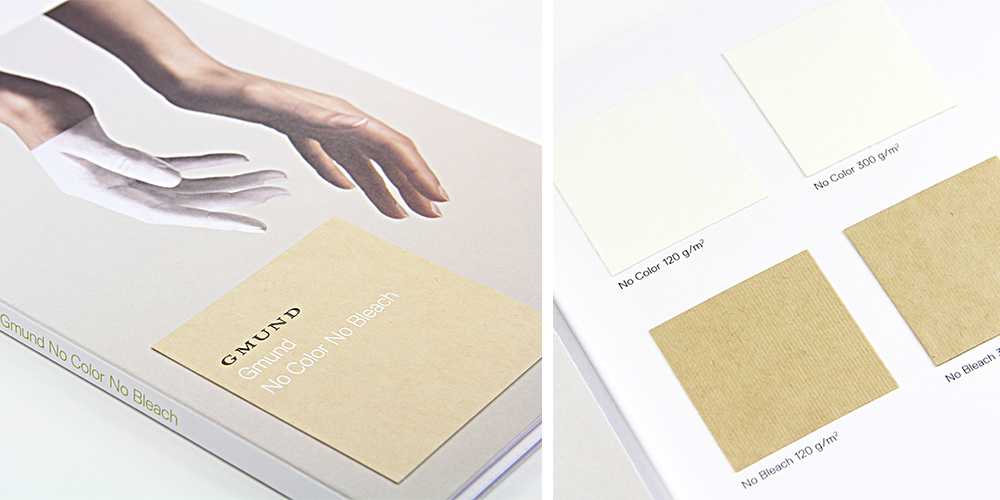 Colors offered: No Color (a soft white with no dye) | No Bleach (a light tan with no dye, no bleach
Weights offered: 111 lb (300 g/m2) Cover | 81 lb (120 g/m2) Text
---
Rugged, Subtle Felt Surface for all Print Methods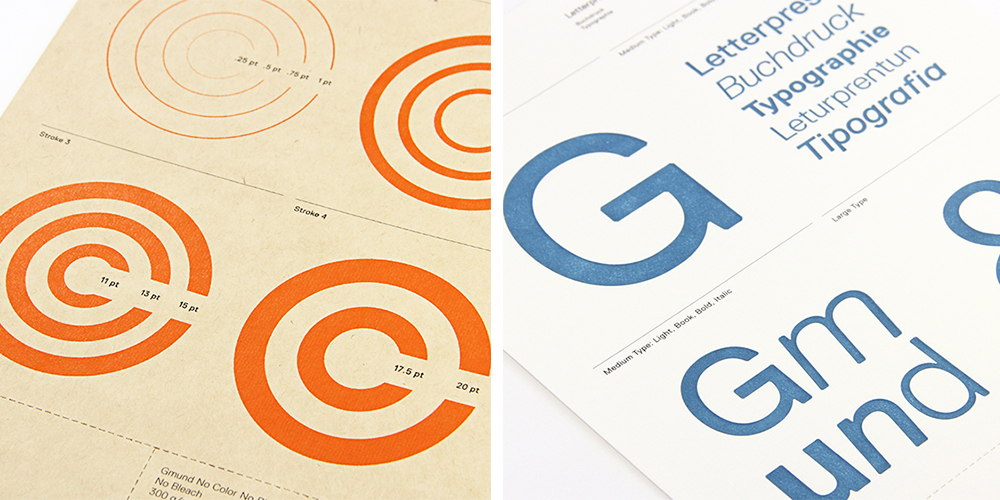 The simple yet rugged surface of No Color No Bleach allows printing to really stand out.
Techniques like hot foil stamping, letterpress, offset, and silkscreen can all be used. Silkscreen (left, No Bleach) and letterpress (right, No Color) are shown above.
Examples of others are below.
---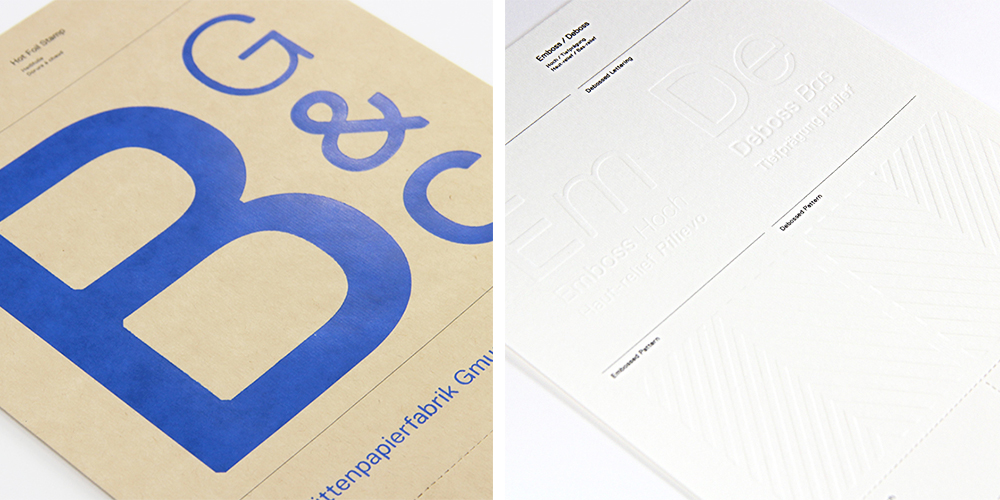 Hot Foil Stamp (left), Embossing/Debossing (right)
---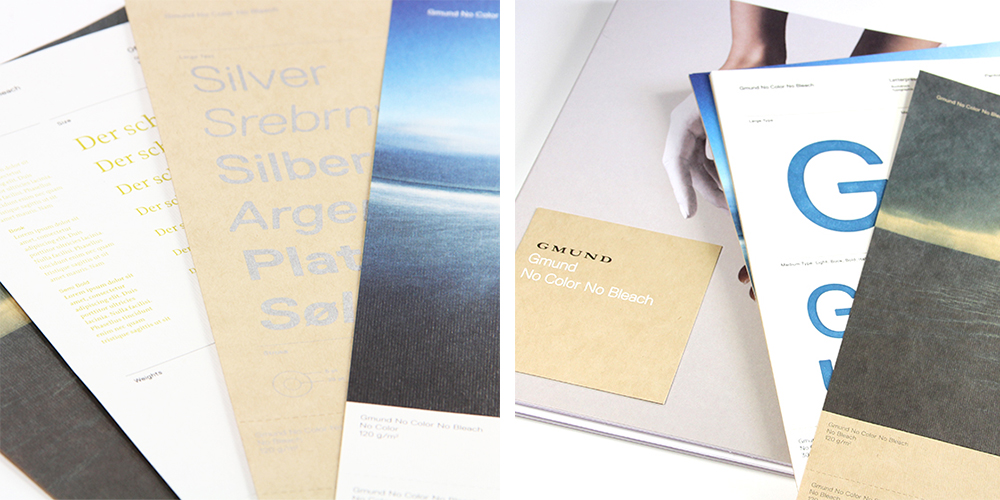 Offset Printing