About Colors Envelope Selector
Gmund Colors Envelopes - 48 smooth, matte colors, 1 stylish Euro flap, multiple sizes. Now, keep the entire collection at your fingertips with our envelope swatch book. Read about it here, learn why it's great, then order yours online, today.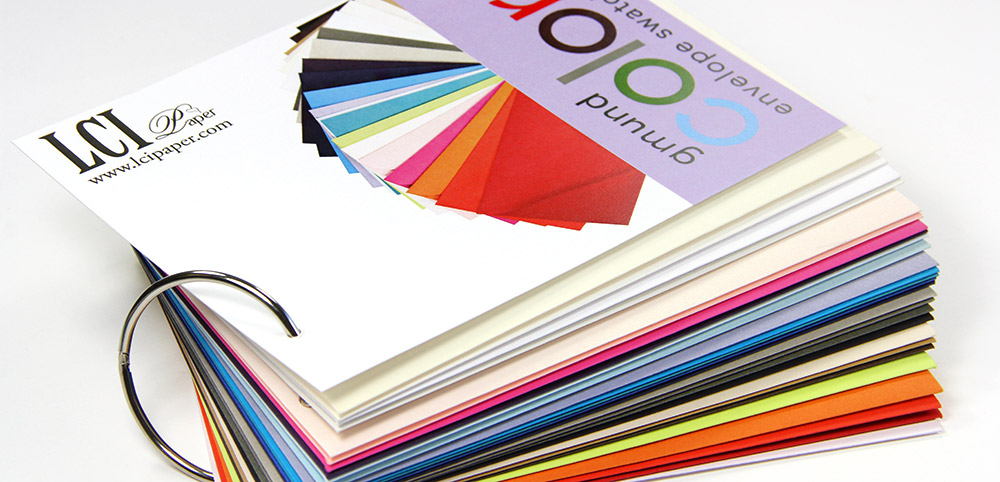 A Great Tool to Have on Hand - a Quick Rundown
The GCS Envelope Swatch Book is a great tool to have on hand for yourself and to share with clients.
See and compare colors (no little color chips)
Touch and feel full sized envelopes (get a feel for the weight)
See LCI Paper's print quality (each envelope printed)
Bound on a ring for easy addition/removal of envelopes
Learn more about these features below!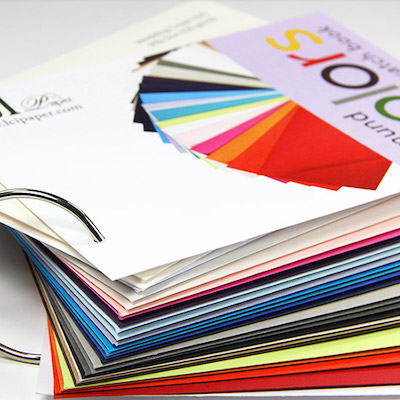 Full A2 Size Envelopes Inside (Easily Compare Colors. See & Feel Quality.)
No little color chips to contend with here, folks!
The envelope swatch book includes an A2, 4 3/8 x 5 3/4 Euro flap envelope for each color.
This makes color comparison easy and gives you the opportunity to see and feel the weight and quality of each envelope.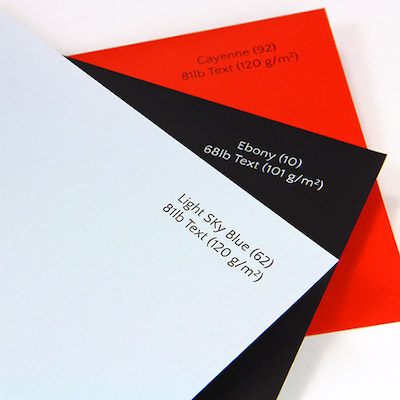 Printed with Color Name, Number & Weight (Easy - and Check out our Sharp Prints Too!)
Each envelope is printed with our paper color name, Gmund's color number, and the weight of the paper.
This not only makes life easy for you, but also gives you a chance to check out the quality of our envelope printing.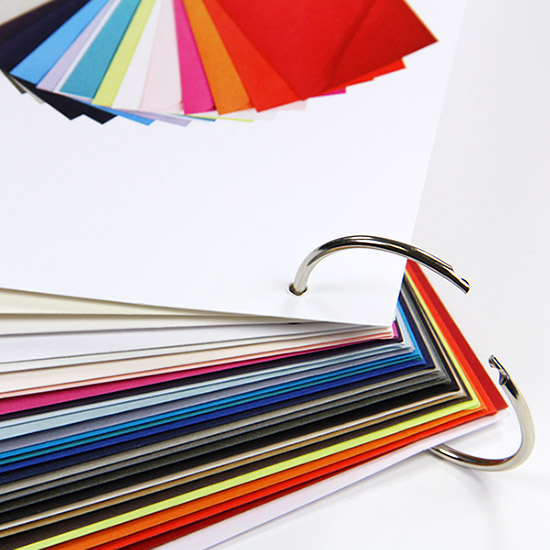 Conveniently Bound on a Ring (Easy Addition & Removal of Envelopes
For your convenience, we've bound the envelope swatch book on a ring.
This way, you can easily:
Add or remove your size samplers
Remove envelopes to share with clients
Remove envelopes to compare side by side
Add new colors
Rearrange if you wish
About the Gmund Color System
The Gmund Color System is a luxury paper system of 48 complementary colors and 4 finishes (Matt, Felt, Metallic, Transparent). Each color is numerically titled and the same across the board, making it easy to mix, match, and create upscale designs.
Gmund Color envelopes are made with Gmund Colors Matt, the basis of the collection.
Learn More about Gmund Color System Order Gmund Color System Swatch Books