About Envelope Addressing
A Great Tool for Brides & Invitation Designers
This handy sample kit allows you to see and feel the quality of our envelopes and printing and addressing services in person. Each kit comes with a coupon for your order and ships for free (United States only).
Order Envelope Addressing Sampler Now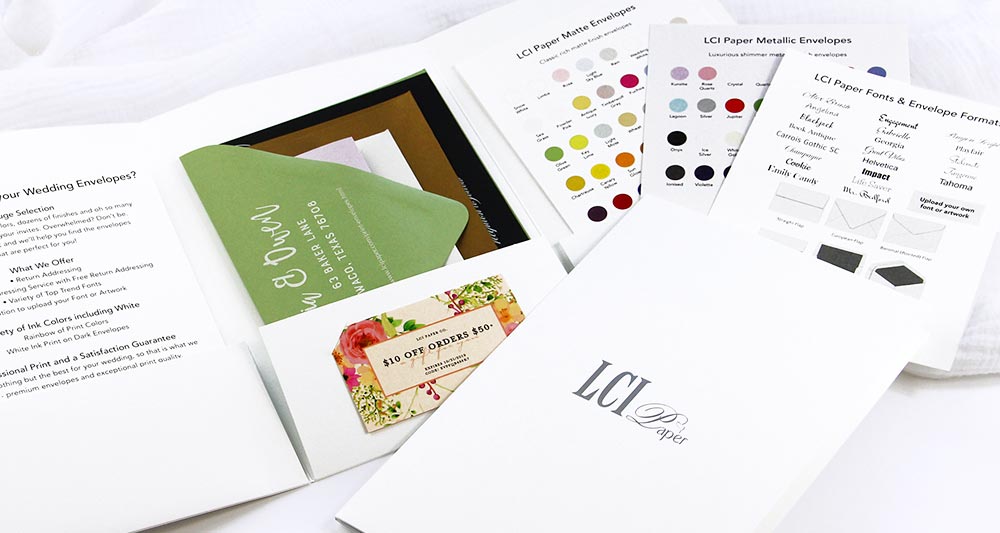 What's Inside
3 popular envelope sizes and finishes (addressed and printed)
White print samples
Printed card samples
Envelope color & size guide
Coupon for your first order
---
Printed Envelope Samples
Starting with the most important, each sampler includes a variety of printed and addressed envelope samples.
Samples include:
Several popular sizes, finishes, flap formats
Black, color and white ink printing examples
Should you like exactly what you see, sample envelopes are printed with the following information:
Envelope size, color, finish and item code
Font used
Actual colors and finishes may vary. As seasons and trends change, so do the envelopes in this sampler.
---
Printed Card Samples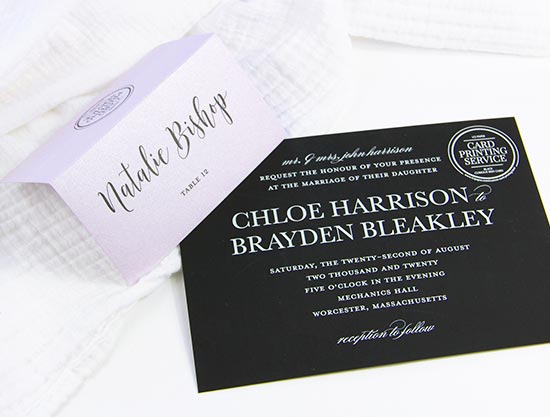 It doesn't stop there... this sampler allows you to check out our card printing services too!
Card samples include:
Multiple card sizes, colors, finishes
Flat & folding formats
Color & white ink printed examples
For more information, cards are printed with:
Mock wedding designs*
Card size, color, finish and item code
*LCI prints customer supplied artwork on cards only. No invitation design services are offered.
---
Helpful Info Cards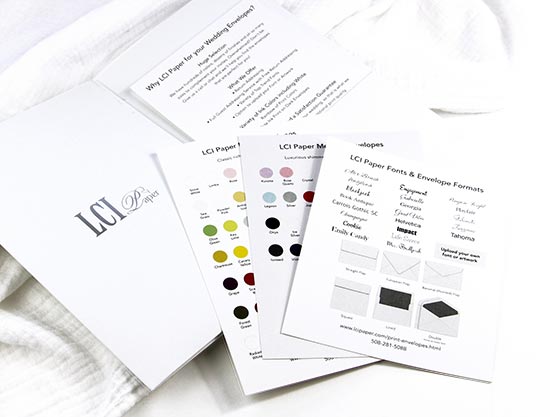 Since this sampler includes only a small selection of what we offer, you'll find insert cards detailing our full selection of services, envelopes and fonts.
Matte Envelope Colors: Check out our 50+ smooth, matte finish envelope colors
Metallic Envelope Colors: This card covers our 40+ shimmery, metallic envelope colors
Fonts & Formats: See our full font offering and the variety of envelope formats we carry
Services Card: A summary of LCI Paper's print services, selection and satisfaction guarantee
---
A Coupon For You Order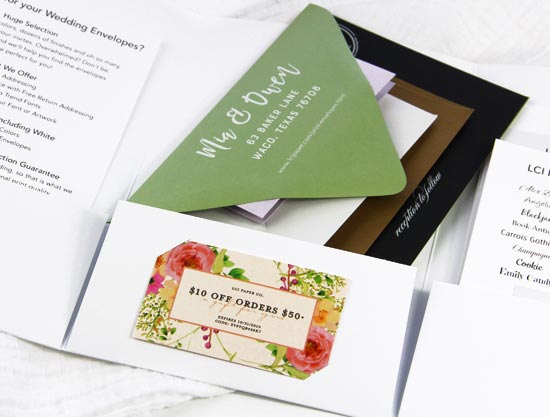 Front and center in your sample pack you'll find a coupon for your printed envelopes order.
The coupon code is unique, so don't lose this card!