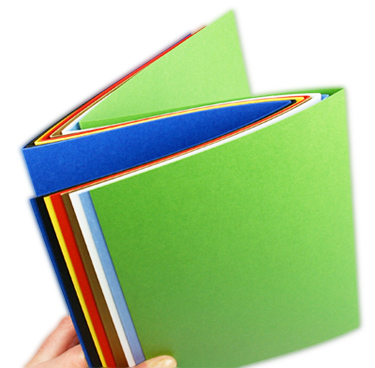 3 Even Panels that Fold Up Like a "Z" and Unfold to Reveal Your Fabulous DIY Design
Some call them tri-folds; some call them accordion-folds; we call them z-folds. Whatever you call them, they consist of three blank, evenly sized, pre-scored panels that await your creative design.
Choose from Rectangles & Squares . . .
Z-Fold Cards are available in 2 shapes & sizes - rectangular 5 1/8 x 7 and 6 1/4 square, each with matching envelopes available.
. . . And a Rainbow of Colors.
From white to black and a rainbow in between, z-fold cards are offered in a wide spectrum of colors and in matte and metallic finishes to suit your creative needs.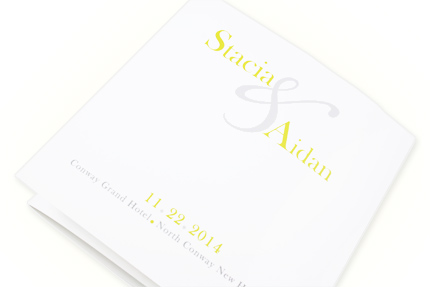 Print Directly on Them. . .
You may choose to keep your z-fold design clean, simple, and streamlined by printing directly on the cards. . .
Or Layer that Z Up - Adhere Printed Cards.
. . . Or, you may adhere printed cards instead. The only thing more modern & snazzy than a z-fold card is a layered z-fold card.
Z-folds are also great for adhering photos!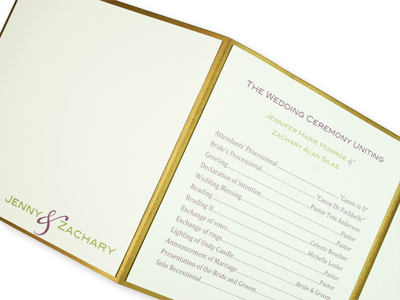 Great for Invitations & Programs & Brochures & . . . You'd Be Surprised What You Can Create with a Z!
With their chic, modern, three-panel design, z-fold cards are great for creating all sorts of contemporary designs - invitations, event programs, brochures, photo cards - the list goes on, and is limited only to your creativity!
>/div>