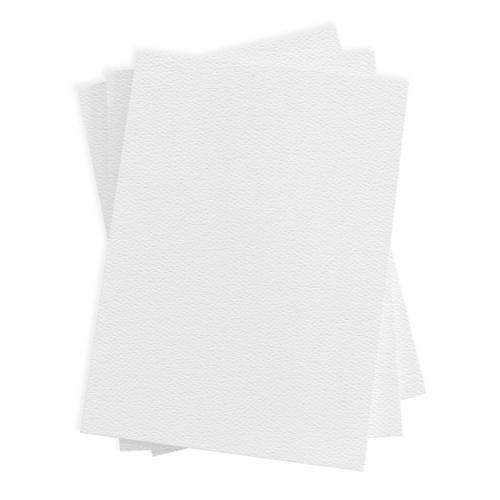 Pure White Flat Card - A6 LCI Felt 4 ½ x 6 ¼ 80C
Order this card printed using a larger screen: desktop/laptop computer or tablet.
Product Description
This elegant A6 blank card is made using premium, textured felt finish card stock. Color is a pure bright white and the paper is soft and subtle. These cards are designed for people that want to make elegant wedding invitations, greeting cards & announcements. Due to the unique felt texture, we recommend ordering a sample to test print prior to purchase. Matching felt envelopes are available and sold separately.
Category Description: LCI Felt Blank Cards
LCI Felt Blank Cards: Simple & Sophisticated
With a classic textured felt finish and timeless color palette, LCI Felt blank cards are simple yet sophisticated. The uniform surface and medium weight of LCI felt cards offers superb printability, making them a popular choice for upscale invitations, stationery, and branding packages alike. Made in the USA, LCI Felt is also very economical!
2 Timeless Colors
Perfect for print, felt cards are available in two timeless, neutral shades:
Pure White: A crisp, bright white
Warm Cream: A soft, subdued ivory or cream
Medium, Print Friendly 80lb Cover Weight
Felt cards are made with 80lb cover weight card stock, a substantial, but not overly thick weight compatible with most printers.
Variety of Popular Invitation Sizes
Choose from a variety of popular invitation and stationery sizes ranging from small A1 reply cards, to popular A7 invitation cards, to unique square and slim cards.
Matching Felt Envelopes Available
Pair felt cards with matching LCI felt invitation envelopes to complete your ensemble.
Loading...