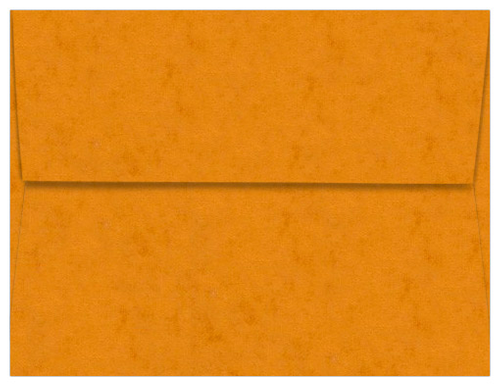 Butcher Orange Envelopes - A2 Dur-O-Tone 4 ⅜ x 5 ¾ Straight Flap 60T
Product Description
A2 Envelope Dur-O-Tone Butcher Orange: 100% recycled, orange 4 3/8 x 5 3/4 envelope with a smooth galvanised surface. Modern, vibrant color and smooth surface make this envelope perfect for use as a response or note card envelope. Envelopes are made in America. The Dur-O-Tone collection is inspired by everyday utilitarian papers.
Category Description: Dur-O-Tone Envelopes
Dur-O-Tone envelopes are made in the USA by French Paper Co. This practical paper brand is offered in a selection of true American colors. Butcher is a slick smooth paper offered in whites, blue and orange. Newsprint is more rustic smooth paper that is a favorite of designers. Dur-O-Tone envelopes are available in a variety of sizes perfect for invitations, paper crafts and marketing materials.
Product specs
| | |
| --- | --- |
| Item Code: | DUR2E-BTOR |
| Paper: | - |
| Format: | - |
| Size: | - |
| Size Name: | - |
| Color: | Orange |
| Finish: | - |
| Brand: | Dur-O-Tone |
| Print Template: | Visit Templates Page |