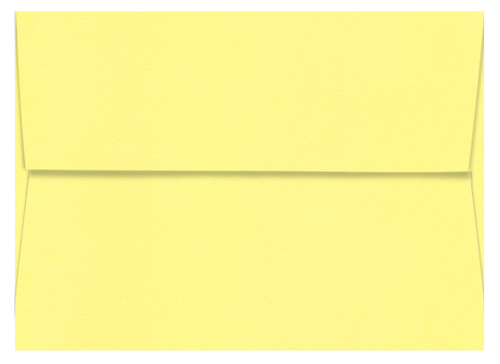 Banana Split Envelopes - A1 Poptone 3 ⅝ x 5 ⅛ Straight Flap 70T
Product Description
Poptone's color collection will set your next project apart from the rest. Now available in our ultra modern straight flap style, these soft Banana Split envelopes fit 3 1/2 x 4 7/8 (A1) cards. Envelopes sold in bulk at wholesale prices.
Category Description: Poptone Envelopes
Pop-Tone envelopes offer fun, modern color, super printability, and tons of variety at an economical price - who could ask for more?
Dozens of colors and sizes
European flap options
Smooth, matte, 70lb text weight paper
Laser and ink jet printable
Moisten and stick gum seal
Made in America
With all this color and variety at such a great price, the sky is the limit with Pop-Tone envelopes.
Loading...