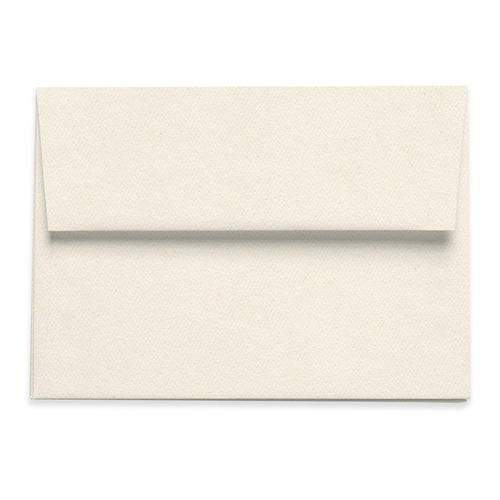 Warm Cream Envelopes - A1 LCI Felt 3 ⅝ x 5 ⅛ Straight Flap 70T
Order this envelope printed using a larger screen: desktop/laptop computer or tablet.
Product Description
LCI Felt warm cream envelopes are made using a premium, soft felt embossed texture paper. A1, 3 5/8 x 5 1/8 LCI Felt straight flap envelopes are the perfect choice for a range of invitation and announcement needs, including wedding rsvp, social invitations & corporate marketing collateral.
Category Description: LCI Felt Envelopes
LCI felt envelopes are designed with a straight square flap and feature a soft, felt texture for added elegance. Match with LCI Felt Cardstock Paper to complete your look
Made with thick wedding quality 70lb text weight paper
Offered in Pure White and Warm Cream
A-size, Announcement, Straight Flap
Home Printable or Custom Printing By LCI Paper
Fast Delivery, Quality Guaranteed
Loading...