Vellum & Parchment - The Traditional (Animal) Version
Historically, parchment was made by stretching animal skin over a wooden frame and processing it in preparation for writing. While parchment was a generic term for any animal skin treated in this manner, the term vellum referred specifically to calf skin. Parchment was made with longevity in mind and was therefore used for important documents such as laws, legal records and the United States Constitution.
Though animal-based parchment is still manufactured today, it is a very time consuming and expensive process, leaving modern parchment to be made with cellulose fibers (trees and plants) and machinery. While the traditional and modern versions share similar tactile properties, naturally, they look very different.
The Modern (Plant) Version
LCI offers both translucent vellum and parchment papers. Though the two are both lightweight, translucent sheets that can be used for the same applications, there are aesthetic differences.
Vellum - Offered in a Colorful Variety
Translucent vellum has the appearance of frosted or stained glass and has a smooth, almost plastic-like finish.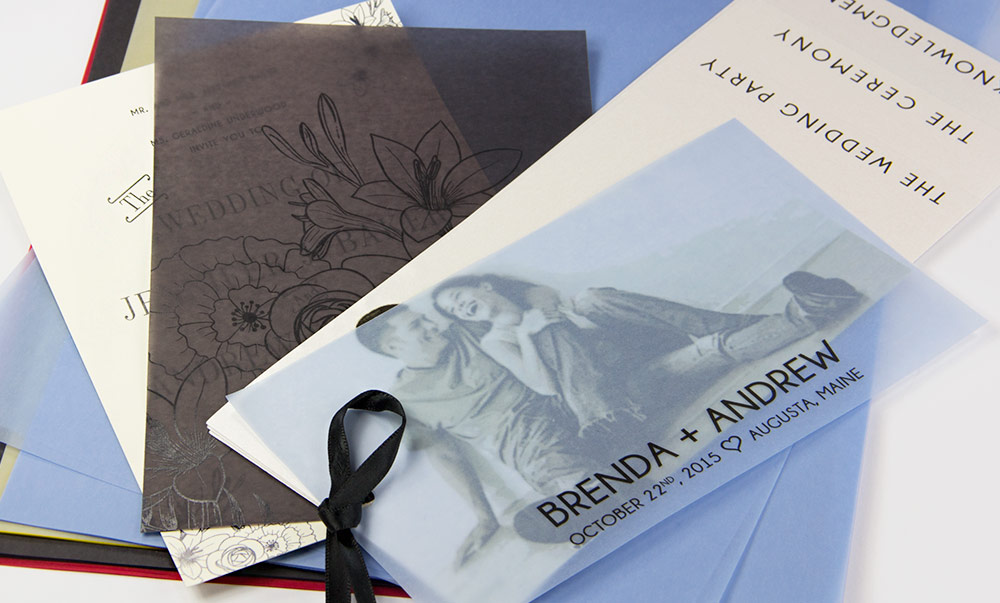 A more "crafty" paper, so to speak, it is offered in a variety of colors, weights, textures and even envelopes. Vellum is a favorite of the scrapbooking world, but is also a great addition to invitations, programs, greeting cards, decor, and more.
Parchment - A Traditional Palette
European parchment has a cloudy appearance that offers less clarity than vellum. It is offered in one 24lb translucent weight and in just two colors - white and ivory.
Parchment is slightly softer and more porous than vellum as well. Combined with its classic color palette, these sheets are perfect for any design that requires a touch of tradition and elegance.