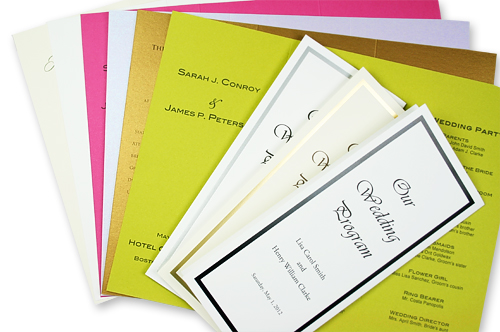 No one ever said simple had to be boring. Tri-fold program papers are available in a delightful array of colors, in both matte and shimmering metallic finishes, and with striking foil frames. You may also choose from lighter text weight program paper, or heavy weight card stock. Oh the possibilities . . .
Great for Embellishing!
Keep your program design basic, or take it up a notch with some decorative invitation embellishments. Jazz up your programs with ribbons, bows, metal brads, or paper bands. These embellishments aren't only decorative, but practical as well, as they hold the three panels securely closed.