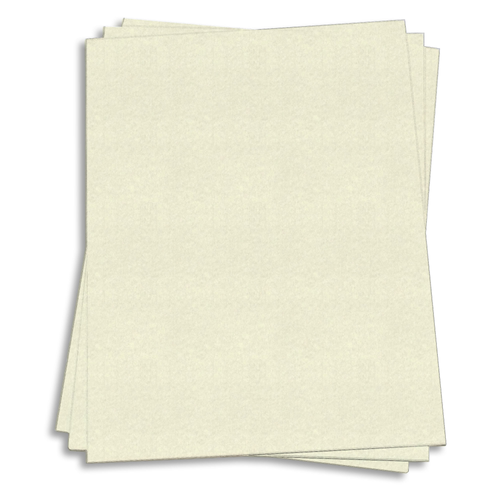 White Paper - 8 ½ x 11 Parchment 60lb Text
Product Description
White Text 8 1/2 x 11 is known for its old style parchment like finish, making this the standard for menu paper, documents and certificates. Choose from several colors to fit your taste. Sold in full cartons, ream packed.
Category Description: Astroparche Cardstock Paper
Astrobright Bulk Paper & Card Stock - Perfect for Business Needs
Perfect for business or larger stationery needs, Astroparche is sold in large, economical bulk quantities. Astroparche is known for its classic, antiquated vellum finish, giving your correspondence or stationery a sophisticated feel.
Smooth, matte finish for superior printability
Variety of text & cover weights
9 sophisticated shades
Convenient 8 1/2 x 11 size
Laser and ink jet printable
Matching Astroparche envelopes available