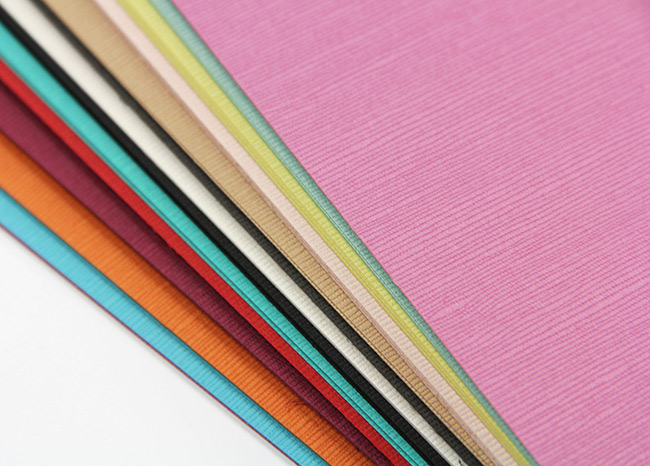 Funky Grooved Texture
Japanese linen has a jagged linear or grooved texture that some say resembles wrinkled cloth. It's funky, distinct, and different.
Sheets are heavily embossed on one side only resulting in prominent texture on the front and a fairly smooth reverse side (some remnants of embossing are visible).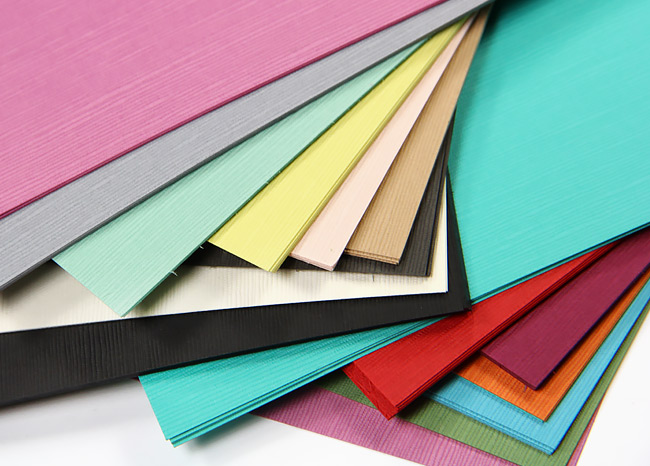 Fun, Modern Colors
Choose from a super saturated palette of almost two dozen colors! Classic to contemporary, subdued to vibrant, Japanese linen offers something for everyone.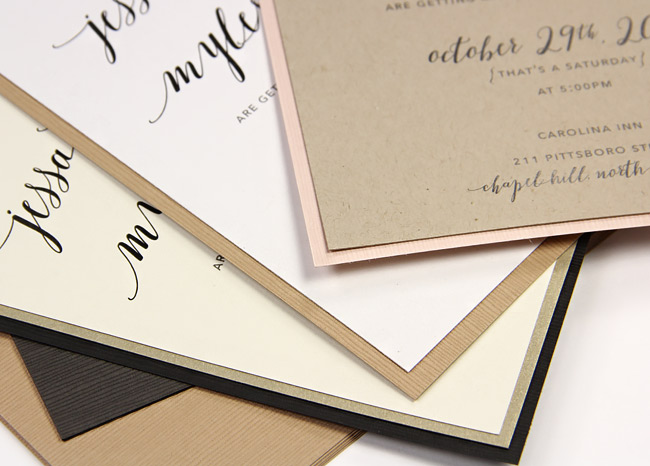 Try it as an Invitation Backer
Due to its heavily embossed texture, Japanese Linen may be difficult to print,* making it perfect as a decorative invitation layer or backer.
(Top to bottom, backer layers are Linen Rose, Latte, and Black.)
*Japanese Linen can be printed with a mid-high grade ink jet printer or with conventional methods such as letterpress or stamping.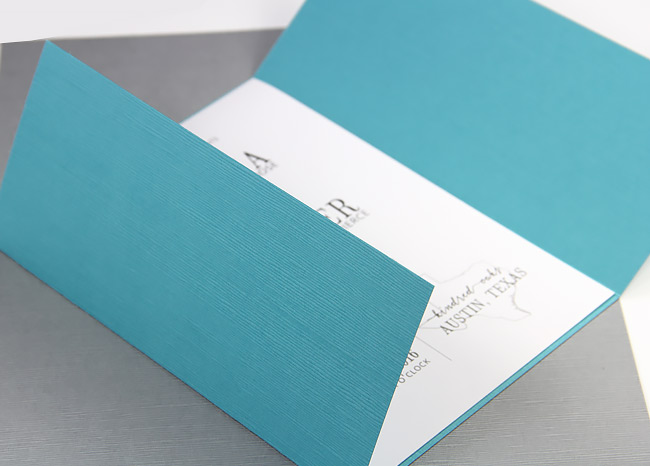 Or as a Wrap
Linen also makes a good invitation folder or wrap. Here, we surrounded an invitation in fantastic texture by wrapping it in a DIY Turquoise Linen gate fold.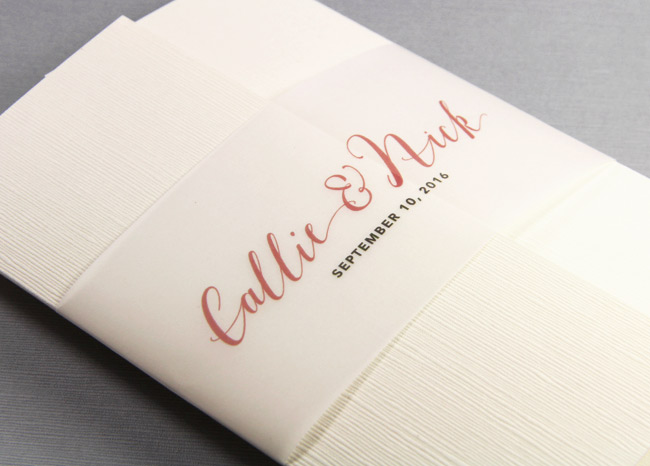 Here it is again in Ivory, a customer favorite, decorated with a printed translucent vellum band.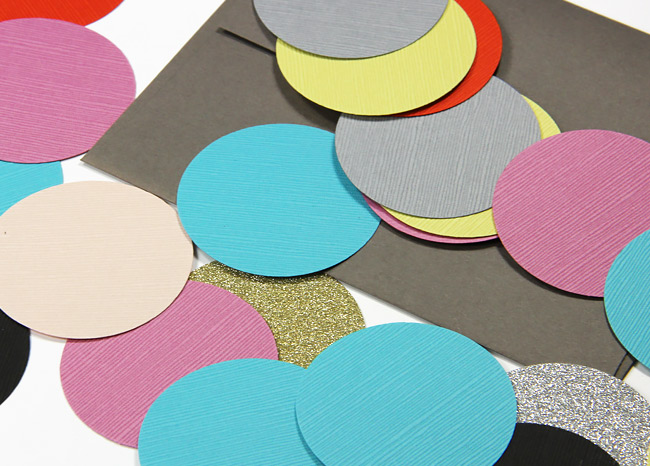 Perfect for Paper Craft!
With all this bold texture and color, Japanese Linen isn't just great for invitations, but for paper crafts of all sorts! Think greeting cards, scrapbook pages, packaging, gift wrap... the sky's the limit!