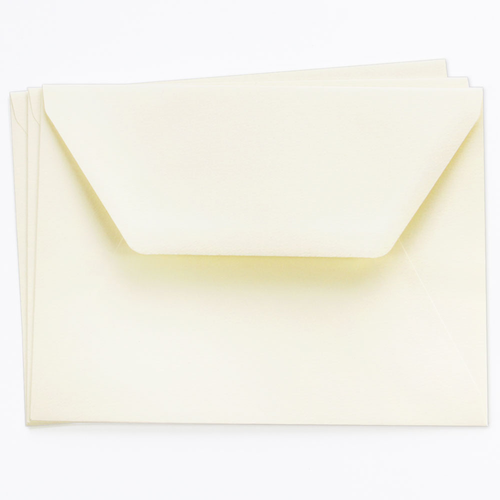 Cream Envelopes - A6 Medioevalis Felt 4 ¾ x 7 Deckle Envelope 81T
Product Description
These Rossi Medioevalis envelopes measure 4 3/4 x 7 inches. This envelope is designed to be paired with our medium size Medioevalis deckle invitation cards. This luxurious envelope is made using a thick 81lb text paper in a classic cream color & Almalfi felt texture. Print at home with a laser or inkjet or let us print for you.
Category Description: Rossi Medioevalis Envelopes
Medioevalis Envelopes manufactured in Italy using premium Amalfi felt finish paper. Envelopes are 81lb Text (120gsm). Paper color is a soft cream, making this an obvious choice for wedding announcement cards and invitations.
Loading...