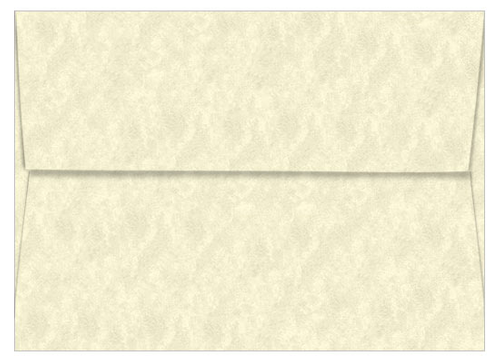 Aged Brown Envelopes - A1 Parchtone 3 ⅝ x 5 ⅛ Straight Flap 60T
Product Description
What's better than parchment paper envelopes made by Parchtone? Parchtone is one of the first animal free parchment papers manufactured in the USA. Now available in select envelopes for invitations, paper crafts and mailings. A1 Aged Parchtone envelopes measure 3 5/8 x 5 1/8.
Category Description: Parchtone-Envelopes
Envelopes made by Parchtone, one of the first 100% animal free parchment papers now offered in stock envelopes. Perfect for announcements, invitations and mailings.
Product specs
Item Code:
PRC4E-AGE
Paper:
-
Format:

-

Size:

-

Size Name:

-

Color:

Brown

Finish:

-

Eco Features:

-

Brand:

Parchtone

Printer:

-

[disclaimer]
Print Template:
Visit Templates Page