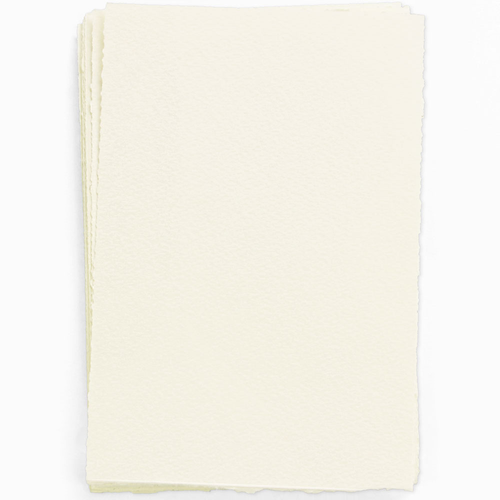 Medioevalis Deckle Small Card - Cream, 115lb Cover
Product Description
Rossi Medioevalis small, flat, non folding card - 3 2/5 x 5 1/4 with a natural deckle. These elegant cards feature a deckle, torn edge and a rich Amalfi felt finish for an elegant, antique style. Card is a heavyweight 115lb in a classic light cream color. Pair with matching Medioevalis envelopes and order blank or printed. Due to the size, weight and finish of these cards, they may not be compatible with all home printers. We recommend ordering a sample to test prior to purchase. Card is perfect for use as a response card or note card.
Category Description: Rossi Medioevalis
Deckle cards and envelopes manufactured in Italy using premium Amalfi felt finish paper. Cards are thick 115 cover (310gsm) and envelopes 81lb Text (120gsm). Paper color is a soft cream, making this an obvious choice for wedding announcement cards and invitations.
Loading...