Home
>
Pocket Cards & Invitations
Pocket Cards & Invitations
Envelopes & DIY Supplies
Pocket Cards & Invitations
Pocketfold Tips
Pocket Searches
CUSTOMER FAVORITES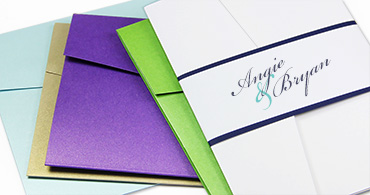 Shop our collection of invitation pockets by size, style, color, and finish to find one that suits your style. Choose from dozens of premium pockets in every color of the rainbow and all of the hottest textures and finishes - each with matching card stock and envelopes.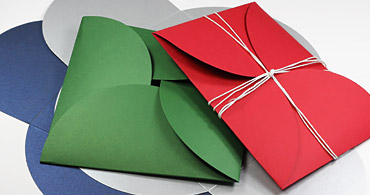 Wrap up your invitation ensemble in style with a petal fold pochette. We offer pochettes in dozens of colors, in several finishes, and in square and rectangular sizes to complement your unique project. Pair with matching papers and envelopes for a cohesive look.
Just a card with a pocket on the back, 5 x 7 pocket cards are simple, sleek, and offered in all sorts of colors to pair with your invitation design. Adhere an invitation card to the front and fill the back with additional info on stacking cards for a stylish, organized look.
Related Blog Articles