Invitation Card Stock, Wedding Envelopes & Specialty Paper To Print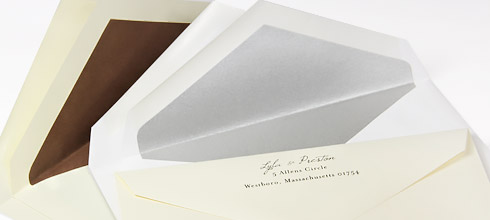 Traditional double, shimmery metallics & RSVP envelopes all in one place. Wedding envelopes shipped to you blank or fully printed with all your guest addresses.
Rich thick card stock, over 50 colors & 4 formats to organize your invitation ensemble in style. See the collection and get same day shipping when you order today.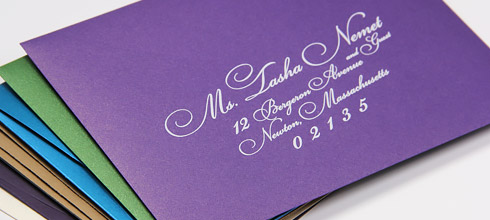 Order white printing on dark invitation envelopes for a look that pops! Envelopes are printed within 48 hours and shipped right to your doorstep. Fast, convenient & professional.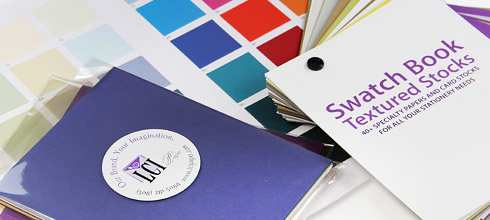 See and feel our premium specialty papers before you buy to ensure you are choosing the right one for your design. Samples are offered by brand or style.